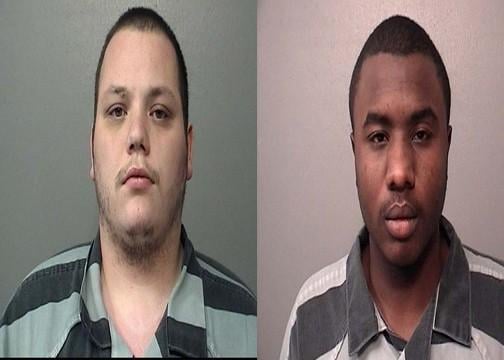 Maroa IL – The two men accused of killing another man in Maroa last week will face multiple charges.
21 year old Douglas Taylor and Terris Warnsley are each charged with more then 20 counts of felonies. Each will also face 18 counts of murder.
Investigators say Taylor and Warnsley repeatedly hit, stomped on, and stabbed the victim, 23 year old Justin Mentzer. That is the reason for so many charges against the accused men. They were each appointed a public defender, and will be back in court on December 12th.