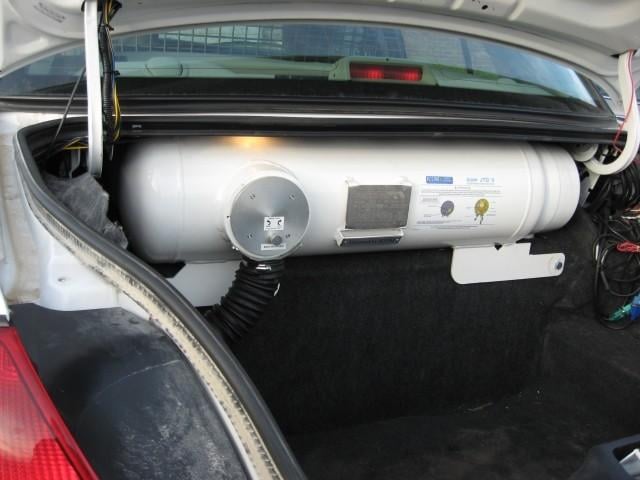 Coles County – Two police vehicles are now using propane fuel.
The Coles County Sheriff's office converted two vehicles last week as a pilot program to run the police cars on dual fuels, propane, and gasoline. This is part of an attempt to cut the cost of fuel. Sheriff Darrell Cox hopes the program is a success, so they can convert more vehicles.
Fuel costs have constantly gone over budget every year causing the department to pull money from other line items to make up the cost. The cost of propane is about $ 1.61 per gallon cheaper than gas.
The change of fuel is partially funded with grant funds from the state of Illinois. The cost of each should be recovered in fuel saving in about 14 months. If the whole fleet were converted it would save the department $30,000.00 per year.