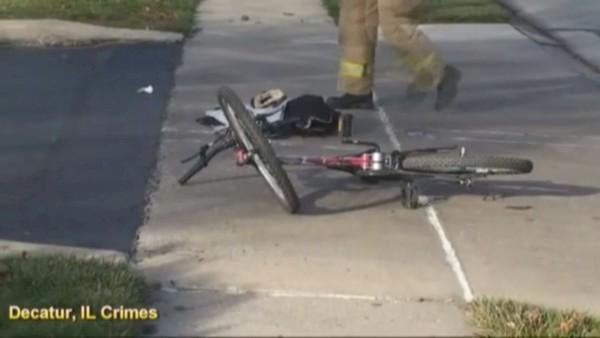 Decatur IL – A man on a bike ran into a truck on Wednesday afternoon.
The accident happened in front of Portage Place Apartments on Mound Road. Police say the rider was trying to avoid getting hit by another car when he hit the truck on his bike.
The man was taken to the hospital, but is expected to be ok.