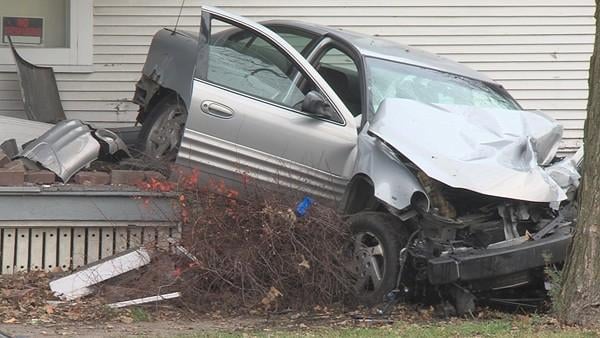 *Update *

New Details – The Crash on North Vandyke Street near Leafland Avenue has left one passenger in serious condition.
Around 1:30 pm on Thursday police were called to a home on North Vandyke. Police say the driver lost control of the car and was arrested for driving under the influence.
The passenger was taken to the hospital with serious injuries.
This story will be updated
Decatur IL – Police are cleaning up a crash site on the city's northwest side.
A car crashed into a house porch, the car was badly damaged. It happened on North Van Dyke Street, near Leafland Avenue.
No word yet if anyone in the car was hurt of what exactly happened. We will bring you more details when we have them.