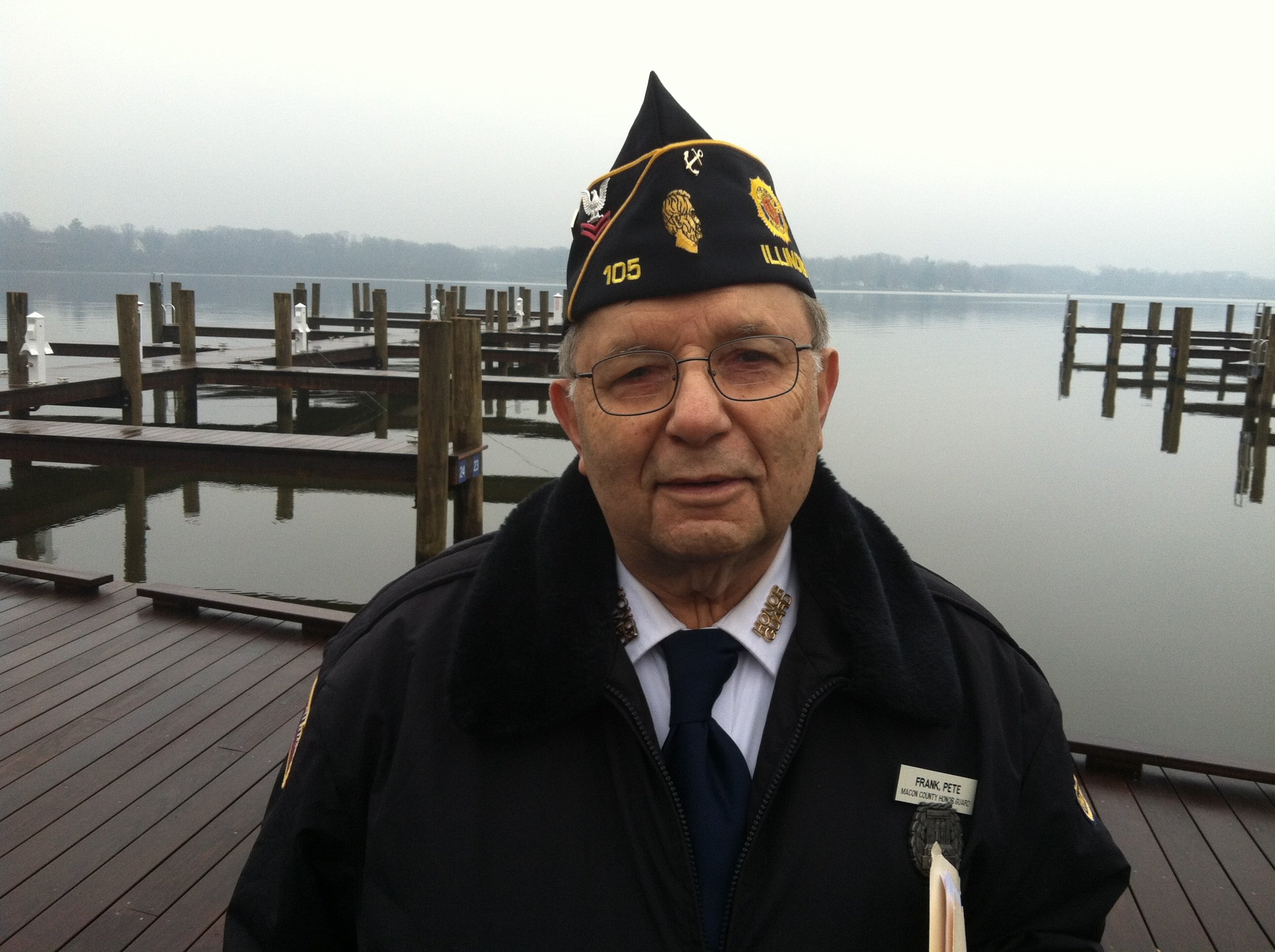 Decatur - Pete Frank was 16 and attending Decatur High School in December 1941. Then his life changed when the Japanese navy attacked the U.S. Naval base at Pearl Harbor with 353 fighters.
Within a couple of years Frank was in the thick of fighting in the Pacific as a member of the U.S. Navy. "We grew up quick," Frank told WAND News. "We had values back then. God, family and country. That's what we fought for."
Frank, 87, joined other Decatur veterans in honoring the 2,402 Americans killed and 1,282 wounded at Pearl Harbor on the 71st anniversary of that attack. The events of that day launched the U.S. into World War II.
A ceremonial wreath was placed in Lake Decatur. Gun shots from the traditional salute rang out through Nelson Park. Taps followed.
"This is the greatest country in the world and we need to preserve it," Frank said. "We need to preserve what our founding fathers have brought forth into this country."