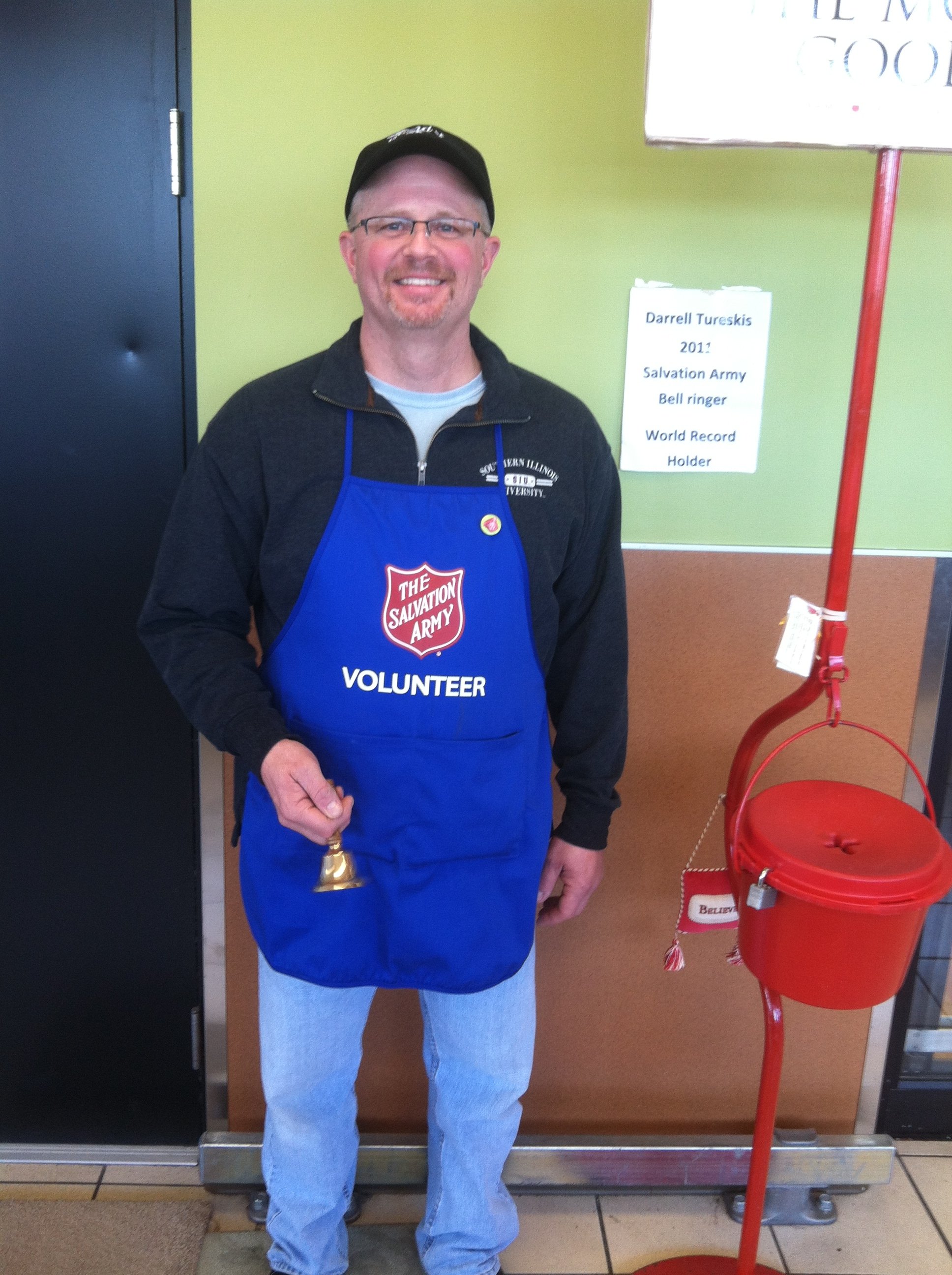 Springfield - He is the Lord Of The Rings. Bell ringing.
Darrell Tureskis has been ringing a kettle bell for the Salvation Army since Tuesday at noon. In 2011, Darrell just wanted to break the record of 36 hours for non-stop bell ringing. He ended up ringing his bell for 60 hours and 10 minutes. If Darrell meets his goal this year the 60 hour mark should fall in the first few minutes of Friday morning.
"I'm gonna definitely surpass the 60 hour 10 minute mark and I'll try to go a little bit further," Tureskis told WAND News. "I feel great."
Darrell has some competition, still ringing their bells as of Thursday afternoon, trying to beat him. They are located in California and New Mexico.
Dave MacDonna of the Salvation Army is pleased Darrell came back for a second try. "We're so blessed, we can't believe it," MacDonna stated. "We were hoping he would do it again and he called us and said he wanted to. And we were amazed."
Darrell is collecting his red kettle donations in front of the Montvale Schnucks grocery store on Chatham Road in Springfield.