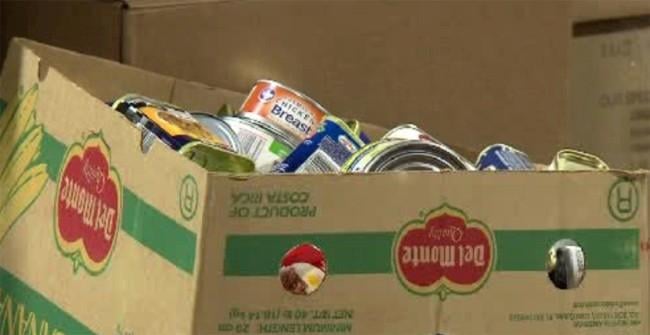 Decatur – Union members gave back to the community with the 13th annual Christmas Food Drive.
The UAW 751 Union delivered seven truckloads of food to six Decatur organizations including Grace House, Water Street Mission, The Northeast Community Fund, and the Salvation Army.
The Caterpillar Union members collected over 47 hundred dollars that was used to buy canned good for people in need. Grace House Manager, Angela Baker is thankful for all the community support "The local pulled through, the retirees pulled through and everybody at the gate. It's not just union people, it's also company people who deliver. We were well pleased with the amount of money we received this year for the amount of lay offs this year. It's a great blessing to have them come and do this for us. Without that, it would be pretty hard to keep the place stocked with food."
Funds were also given to veterans at the Illiana VA Hospital in Danville.