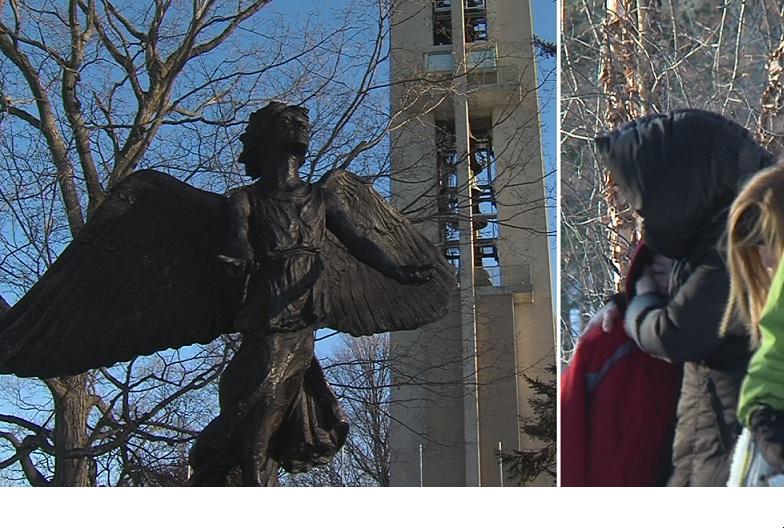 SPRINGFIELD - The 7.5 ton "bourdon" of the Thomas Rees Memorial Carillon rang 26 times Friday morning to remember the lives lost in the Newtown, Connecticut shootings last week.
The event coincided with the day of mourning proclaimed by Connecticut Governor Dannel Malloy.
Amanda Kerman was part of the small crowd that surrounded the Carillon in Washington Park. Kerman brought her three young children to the ceremony. She says explaining the tragedy to them was something she couldn't have prepared for.
"I thought it was important for my children to come out and pay their respects to all the lives lost," said Kerman.
Springfield Park District Executive Director Mike Stratton says the small ceremony, like many others across the country, was a show of support, and solidarity.
"It was truly a sad moment today, but I think it's also a recognition of how we need to move forward, and possibly rethink our own lives," said Stratton.