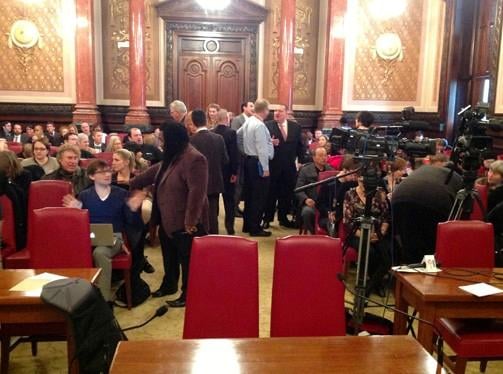 Springfield - The senate executive committee is about to consider a measure that would repeal a law prohibiting same sex marriage in Illinois.
Several religious groups from all over the state are present. TV actor Jesse Tyler Ferguson is also in Springfield to testify in front of the committee. Despite the fan fare, a final decision on gay marriage will not come until House Bill 4963 passes through committee, then receives a majority of yes votes on the senate floor.
That could happen this afternoon. Stay with WAND for the latest.