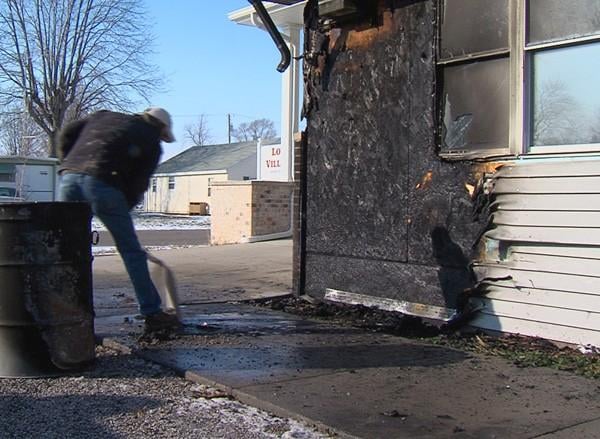 Lovington – Fire scorched the outside wall of the small town hall in Moultrie County Thursday.
Firefighters were called out to Lovington Town Hall around one Thursday, on a report of flames coming out the back of the building. Fire crews put the fire out quickly, and no one was hurt.
No word on the cause, or how much damage the fire did.