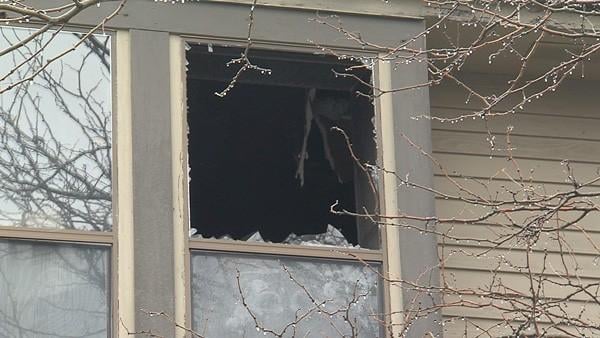 Champaign – Eight people are without a home after an apartment fire in Champaign early Sunday morning.
It happened shortly after 5AM. Firefighters were called to a 12 unit building at High View Court. The fire started in a unit on the third floor, and quickly spread to the attic, trapping several residents inside.
Raul Vnegas, explains what happened, "I saw the flames busting out of the window and there was smoke everywhere and then I went around and there was a family trapped in the balcony. Luckily the firefighters got there in time and they got the ladders and got them out safely."
Seven people were rescued from balconies. The Red Cross was also on scene to help. Firefighters estimate a total of 100 thousand dollars in damage.