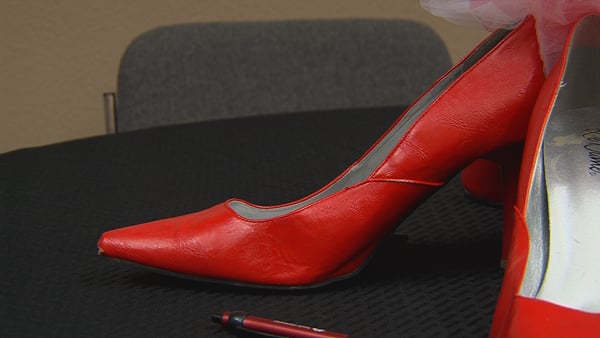 SPRINGFIELD-High heels are a fashion statement for women, but for men in Springfield they're a statement of support.
To kick off the 2013 Walk a Mile in Her Shoes Event, the Prairie Center Against Sexual held a calendar signing event Monday night. The photos depict men in the community donning red pumps, showing their support for sexual assault victims.
You can pick one up at the center for 15 bucks. The calendar is also on sale at The Cardologist, 225 S. 6th St., Springfield; Passavant Area Hospital Gift Shop in Jacksonville; or call the Prairie Center at 217-744-2560. For more information- contact Prairie Center or email development @prairiecasa.org.