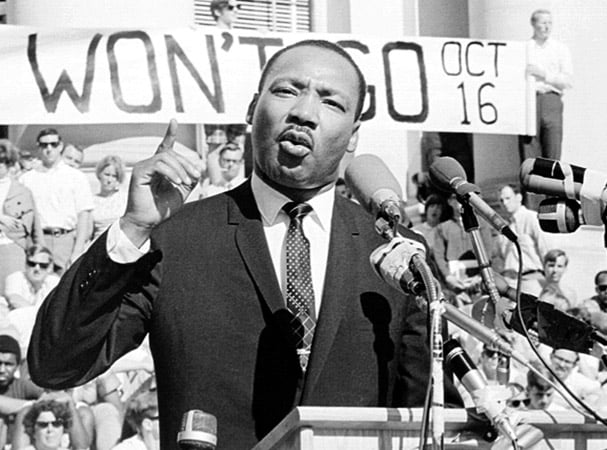 Decatur - Symbolic of the civil rights marches of the 1950's & 1960's Decatur hosted its annual Freedom March. The march commemorates the birth of Dr. Martin Luther King, Junior.
The march, in frigid temperatures, had a sizeable crowd despite the cold weather. Two groups, one from Mueller Park and another from Hess Park, marched downtown to St. Patrick's Catholic Church.
"His message is legendary," Bruce Jeffrey of the Decatur Boys & Girls Club told WAND News. "It's our responsibility to carry on the vision of what he wanted us to do."
The Boys & Girls Club helped bring a lot of young people to participate in the march and to learn what Dr. King stood for.
Robert Crawford of the Boys & Girls Club told WAND News, "Trying to bring all the young folks out to see what he sacrificed for us so they can sacrifice for him now."
Several communities around the state staged similar marches including Jacksonville.