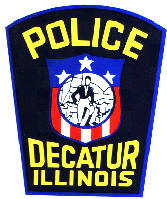 DECATUR-the city manager made his recommendation to council about where the police should move at Tuesday night's city council meeting.
Since the 1980s, Decatur Police have been stationed in the Law Enforcement Center downtown. But they've outgrown it.
Now the city manager is recommending they move to a property in the 700 block of South Side Drive. It's the former Zexel building. It's 46 thousand square feet with tons of parking.
Voters overwhelmingly said they didn't want to pay roughly 15 million dollars for a new building.
So they're trying to repurpose an old one.
It'll cost 250 thousand dollars extra each year to operate (or more than five million dollars spread out over a twenty year lease) but the city manager says they won't have to raise taxes for it.
The city is currently in talks with the building's owner and is working to configure a lease that would be cost effective for the city.
If everything goes according to plan, construction could begin on the Zexel site as early as August and could be complete by February of next year.