More Scammers Using Prepaid Credit Cards
Posted: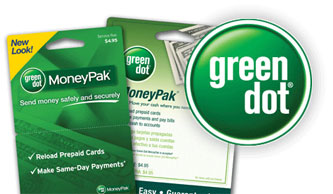 DECATUR-More criminals are turning to MoneyPaks which can be purchased at more than 50 thousand major retailers. But because it's not a debit card or bank account that money is untraceable... and if you lose it it's impossible to get back.
Green Dot's MoneyPak works like this: you buy the card, load money onto it and then can put the cash onto a prepaid card.
Enter scammers.
Lloyd Reed got a message from someone on a social networking site saying they worked for Green Dot. She asked him if he'd like to make some quick money by loading cash onto a MoneyPak. She said she'd add a zero to whatever amount he put on the card: 300 dollars becomes 3-thousand dollars. All he'd have to do is load up the card and give her the serial number. But he didn't fall for it.
"It sounds pretty scandalous to me," Reed says. "I mean it's sad that they would rip somebody off like that when there's legitimate ways to make money out there."
Anyone you share the card number with would have instant access to your funds and could take it all. And MoneyPak transactions can never be reversed.
The Better Business Bureau says any website specifically requesting payment via MoneyPak is likely a scam
Here are tips to avoid scams from the MoneyPak website:
"Treat your MoneyPak number the way you treat your cash and your wallet. The best way to protect yourself from being ripped off is to be aware of common scams.
7 Tips on How to Protect Yourself from Fraud:
Never give your MoneyPak number to someone you don't know.
Never give receipt information about your MoneyPak purchase to another party.
Use your MoneyPak only to reload your prepaid cards or accounts you control.
Refuse any offer that asks you to buy a MoneyPak and share the number or receipt information by email or phone.
To use your MoneyPak with PayPal or eBay or other online merchants, transfer the money to your PayPal account before you pay the merchant. Don't email your MoneyPak number directly to any merchant.
Don't use the MoneyPak to pay taxes or fees to claim "winnings" on a foreign lottery or prize promotion. Unless it's an approved MoneyPak partner, don't use MoneyPak for any offer that requires you to pay before you get the item.
Check this list of approved MoneyPak partners before you use your MoneyPak to pay.
Please keep these 7 tips in mind when using MoneyPak. Green Dot is not responsible for the quality or non-receipt of any goods or services you buy using your MoneyPak.
You're told that you are pre-approved to apply for a personal loan. But the lender says that to get the full amount you applied for, you need to make the first two payments to show good faith. You buy a MoneyPak to cover the amount, and give the lender your MoneyPak number. The loan never comes through, and the lender cannot be traced. You've been scammed. Learn how to protect yourself.
If You Believe You may be a Victim of Fraud:
Call 1-800-GREEN DOT. Have your MoneyPak and receipt for reference.
Contact your local police department."