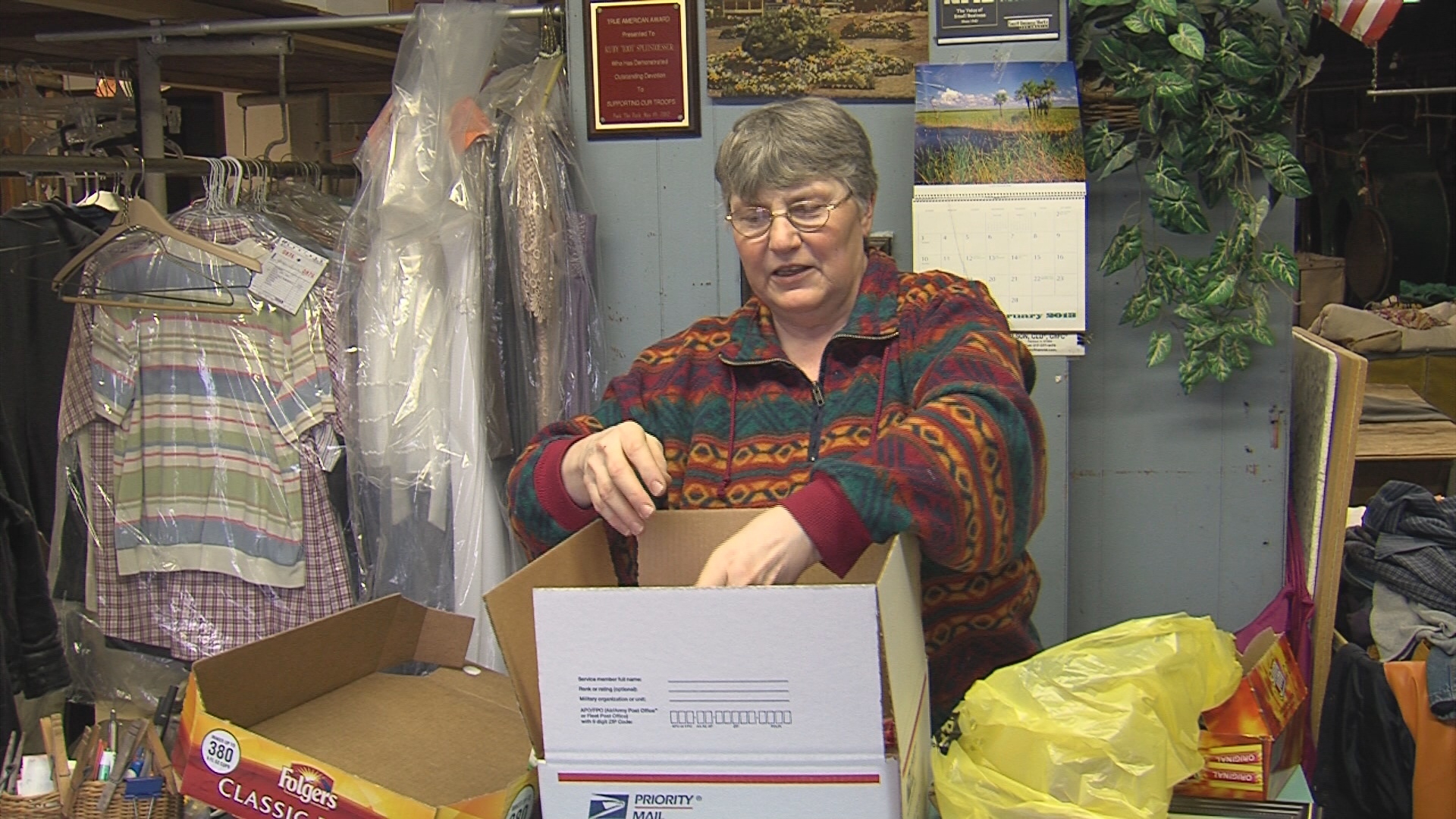 THOMASBORO - Each week Ruby Splittstoesser sends ten care packages to troops.
The business owner and great-grandmother says she spends close to 20 hours per week preparing care packages, with items ranging from sheets to snacks to socks.
That's time spent in addition to operating Heartland Dry Cleaners.
In total, Splittstoesser has sent over 3,400 packages. She says the community helps donate items and she is always looking for more.
If you'd like to help, or have a troop you'd like her to send to, call 217-643-7522.