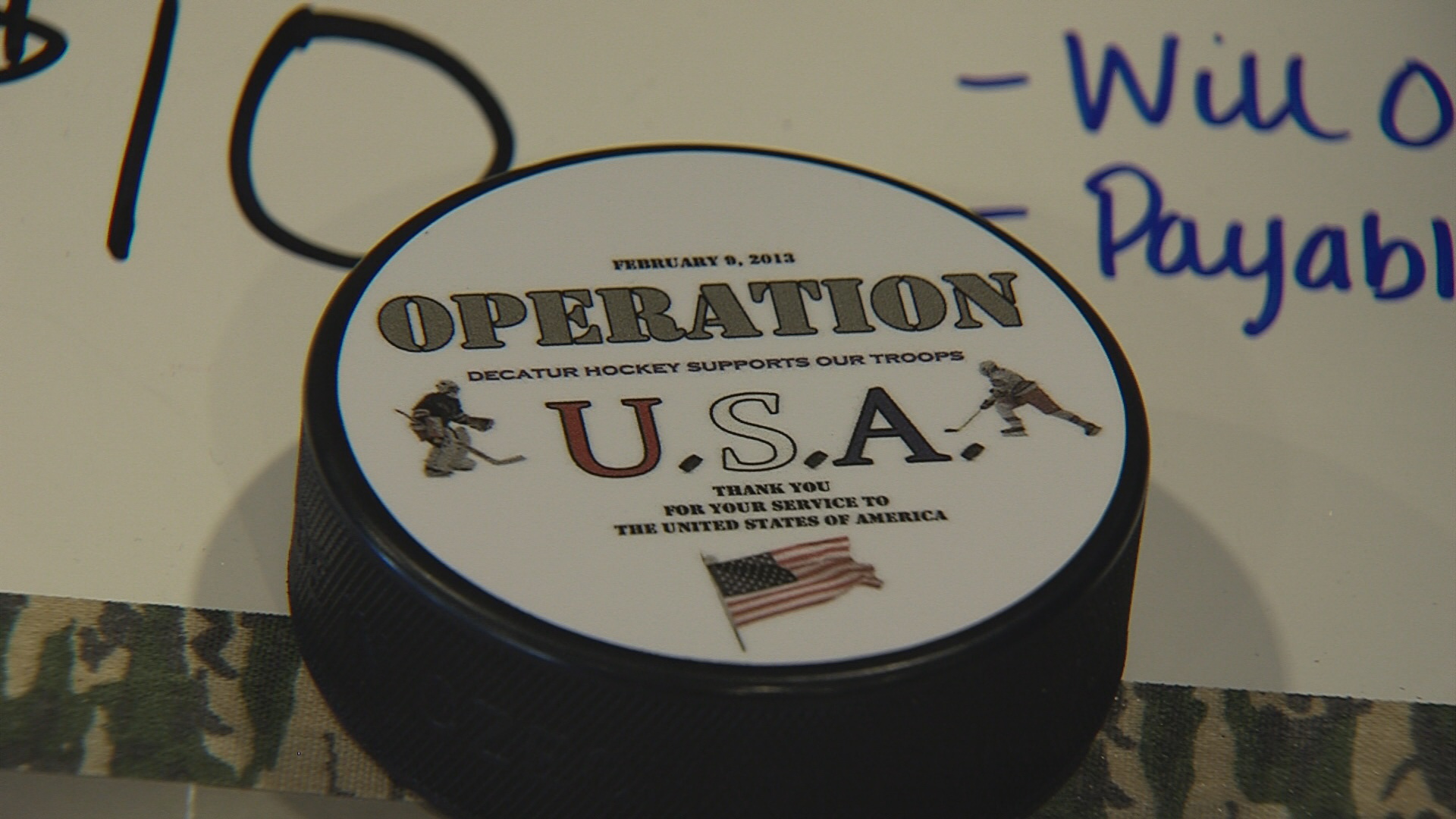 Decatur - Hockey is a game of high energy and big hits, but on Saturday in Decatur, the games were about the troops.
The Decatur Flames were raising money for Operation USA by selling jerseys and patches.

They were raising for various causes for men and women at home, and overseas.
The program started with one man honoring his father, who was World War II veteran.
"His name is Charlie Gilley and he started this organization in honor of his dad who was a World War II veteran and he was actually a hockey coach for 25 years," said Dawn Kramer, the event coordinator.