Bishop Paprocki Praises Pope
Posted: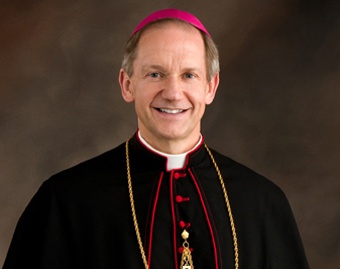 Springfield - Catholic leaders in central Illinois are expressing surprise by the decision of Pope Benedict XVI to step down due to failing health.
"Though this morning's announcement of his resignation was a surprise, we can surely understand and admire the pope's courage in facing his frailties," Bishop Thomas Paprocki told WAND News. Paprocki leads the Diocese of Springfield. "His humility and concern for the people he has pastored are a sign of great love for the church."
The Catholic church has 1.2 billion members worldwide. 78 million here in the United States. The church will now turn to selecting a new pope after Pope Benedict steps down on February 28th.
Bishop Paprocki says there are some qualities a new pope should have. "As a shepard he is a role model. And he really has to show us how to be good Catholic's and lead a billion people throughout the world in doing that."
Monsignor Carl Kemme had similar thoughts. "Our holy father should be a man of deep prayer. Pastoral. Very in touch with where people are at today."
Bishop Paprocki was selected by Pope Benedict to lead the Diocese of Springfield in 2010.