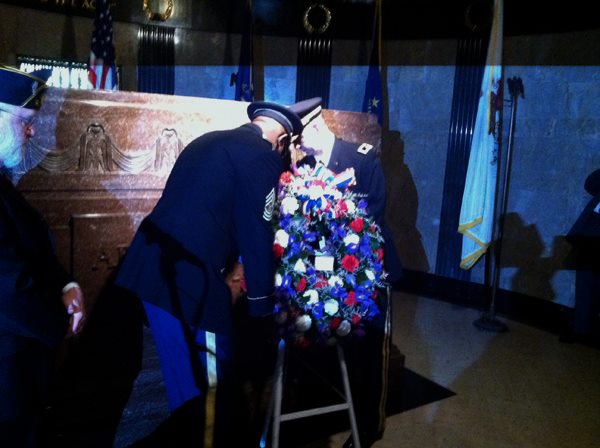 Springfield - The anniversary of Abe Lincoln's birth is being commemorated by the American Legion at his final resting place.
The 79th annual National Pilgrimage of the American Legion to Lincoln's Tomb in Oak Ridge Cemetery attracted legion members from around the country. The cemetery is located in Springfield.
"We celebrate the greatness of his wisdom even a hundred years later," Tony Libri of Legion Post 32 told WAND News. "What a wonderful gift he was to this land of ours."
Lincoln was born February 12, 1809. He died at the age of 56 in 1865.
"It gives us a chance to renew friendships," said Marty Conatser of Post 102 in Deland. "To renew our commitment to work at the principles of our sixteenth president and that's what we live by to a great degree."
This is the 204th anniversary of Lincoln's birth.