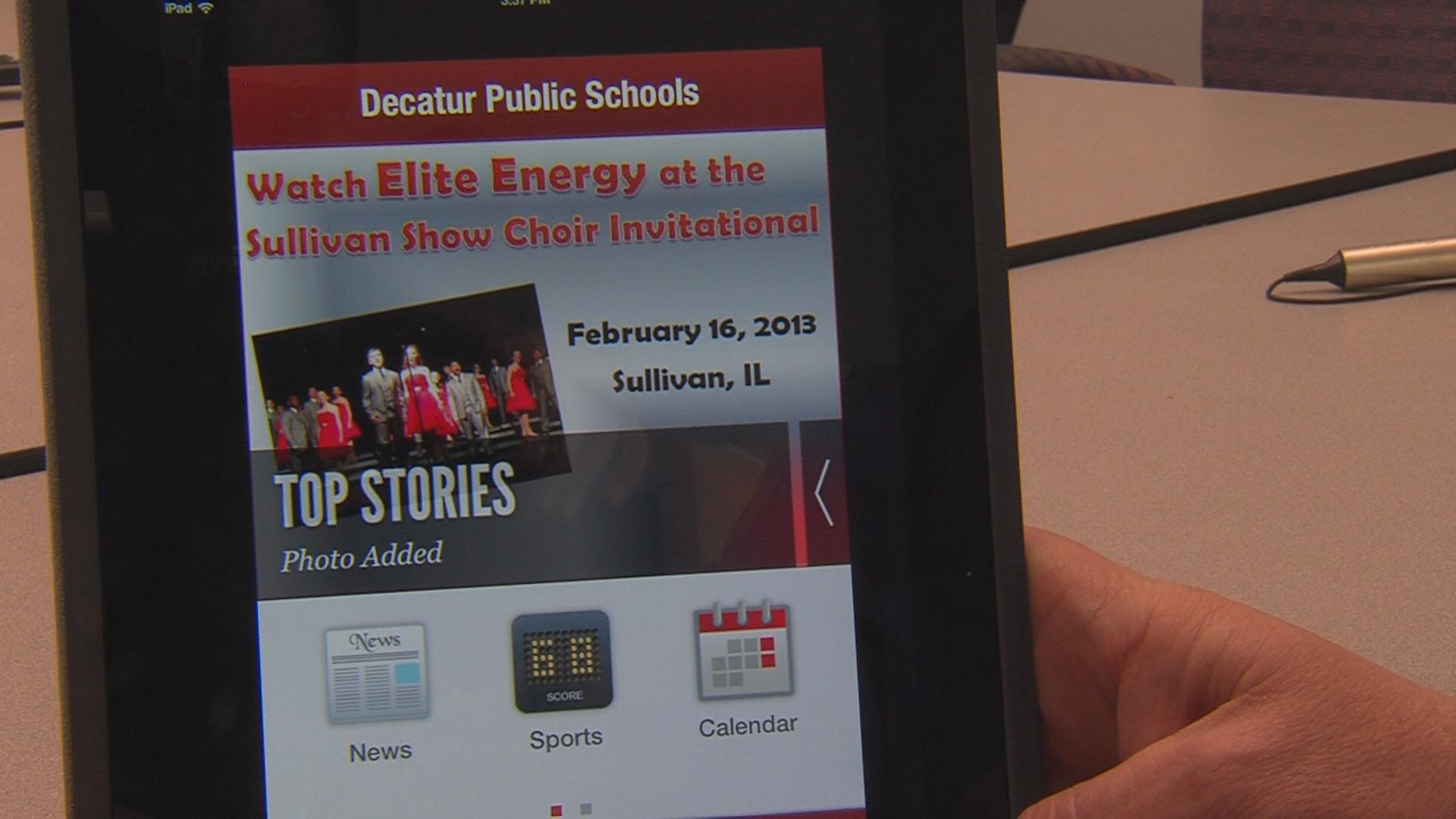 DECATUR-In the past, if you wanted the latest from Decatur Public Schools you'd have to be right by your computer. Not anymore. Now you can have info right at your fingertips.
Decatur Public Schools has a new app available for free for the I-phone and Android right at the app stores. You can follow the schools your kids go to.
It will keep you in the know about school schedules and you can track your kids grades, attendance, and discipline issues.
You can even set a threshold: say you want your kid to get A's, you'll get a notification when they get a grade below a 90 percent.
And in the event of an emergency it will let parents know about it instantly.
There's also a component for administrators and teachers that lets them keep track of a student's attendance and performance.
Specific info about tracking your student will be available in March when they hand out log-in information.