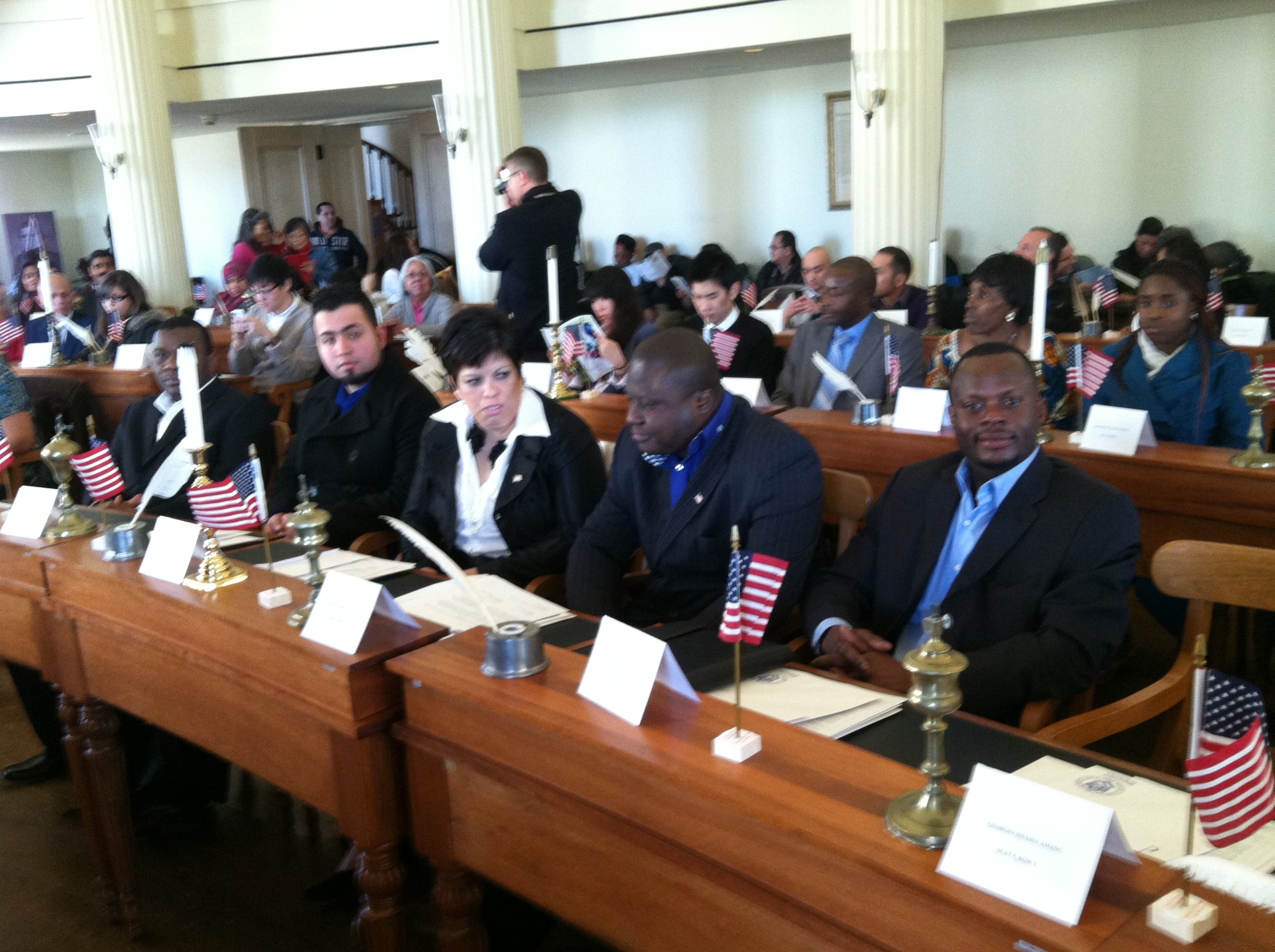 Springfield - 78 people from 29 countries took the oath of allegiance Friday during Naturalization Ceremonies at the Old State Capitol in Springfield. The oath makes them U.S. citizens.
The ceremony was presided over by federal judge Sue Myerscough.
"I've been here almost 9 years now," Komi Aplogan of Springfield told WAND News. "Today is a great day for me." Aplogan is originally from Togo.
Hiral Panchal of Champaign was excited to become a U.S. citizen. Her husband became a citizen a few years ago. "I came here in 2009, fourth of July. So, it's really a happy moment for me." Panchal comes from India.