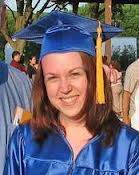 Springfield - The mother of a victim of the deadly Northern Illinois University shootings five years ago is asking lawmakers to let local police decide who gets permits to carry concealed weapons.
Mary Kay Mace told the Illinois House Judiciary committee Tuesday that local law enforcement officials know their citizens and should be able to deny gun permits even if background checks don't show any problems.

Mace is the mother of Ryanne Mace, a 19-year-old from Carpentersville who was one of five students who were fatally shot on the DeKalb campus in February 2008.
A federal court has given Illinois until June to enact a concealed carry law as a 2nd Amendment right.
The committee will hear more testimony about guns in Chicago on Friday.