Ameren prepares for storm, activates Emergency Operations Center
Posted: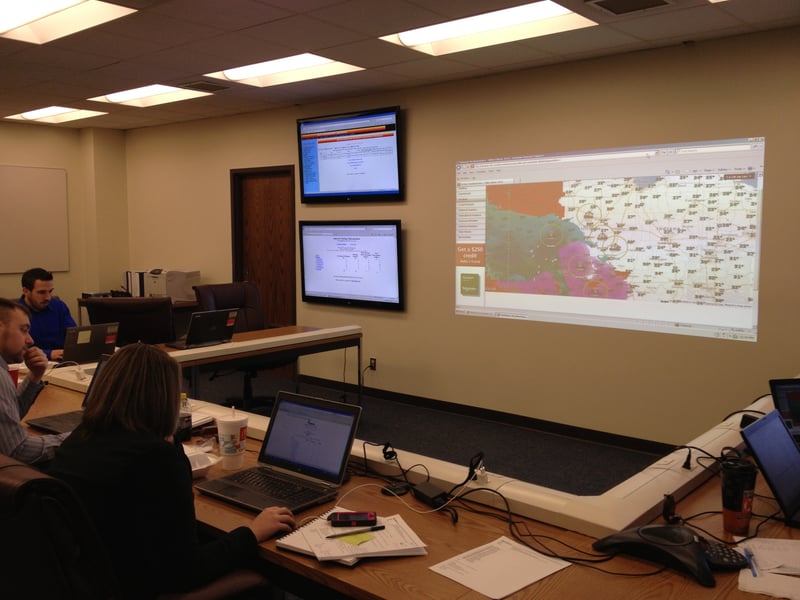 DECATUR - Since 1 p.m. Tuesday all hands were on deck as Ameren activated its Emergency Operations Center in Decatur.
Officials at the Emergency Operations Center have been monitoring the weather since Tuesday. They're also keeping a close eye on outages and marking areas that are most affected. By keeping track of those hard-hit spots Ameren can send crews from less impacted places to help take care of any problems. The staff and crew will be working around the clock.
"Everyone was instructed to come into work this morning with five days worth of clothing. So you've got basically over 2,000 coworkers, Ameren Illinois coworkers who are trying to do their daily job today but are prepared, packed, they're ready to respond wherever they may need to," said Mike Marx, Director of the Emergency Operations Center.
Ameren has every available lineman across Ameren Illinois ready during the storm. The emergency center has been communicating with its six divisions to make sure preparations are in place.
"First and foremost we want our workers and our customers to be safe. We want our coworkers to go home in the same way they came to work and so we're not going to compromise speed, um, and put someone in undo harms way," Marx said.
Ameren has also set up three of its five storm material trailers in Belleville, Effingham and Mount Vernon. The trailers contain extra equipment in case crews need it.
The emergency operations will run until the weather has stabilized and outages have returned to normal conditions.