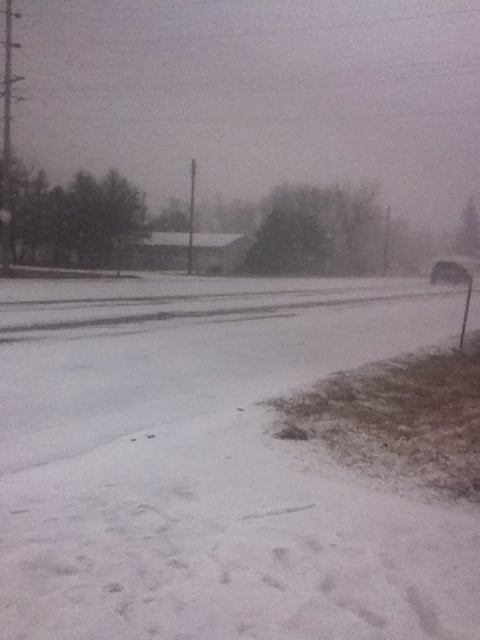 Decatur - 4 to 7 inches of snow fell on the area Thursday. The snow is melting but officials warn the danger is not over.


As Meteorologist JC Fultz forecasted, the snow is melting quickly but many slick spots still remain. Many schools have canceled courses for the day.

The snow started falling in Decatur around 2:00 PM Thursday. Decatur buses had trouble staying on roads and out of trouble on the slick roadways Thursday night.

Blowing snow caused limited visibility, and sleet made for slick traveling.

However, salt trucks were out in full force on Illinois Route 51 and Interstate 72, prompting IDOT workers to remind drivers to not crowd the plows when weather like this arrives.
"We want people to maintain a safe distance from our plows. You never know when they're going to be turning, they might be turning on some of their equipment, raising or lowering a plow, turning salt on, and if you get up very close behind them they can't see you in the mirrors, and it's real important to give them plenty of room to do their jobs safely so that you don't hurt yourself," IDOT field technician Gary Larson told WAND News.