Farmers finally get much needed moisture
Posted: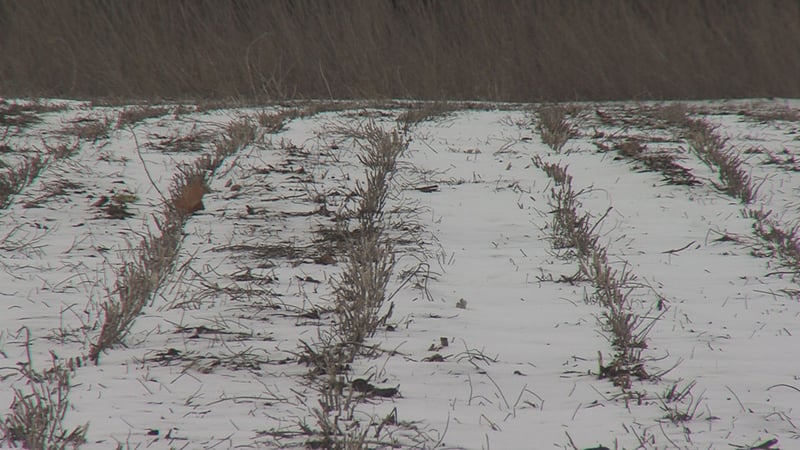 Farmers across Central Illinois who are experiencing the drought craved this much needed precipitation.
As the snow starts to melt, it will trickle down through the soil and replenish the subsoil moisture. This soil needs to be replenished from the loss of moisture over the past two years.
The wheat crop benefited the most from this snowfall because it's the first crop to harvest every year. As things start to thaw out, crops will soak up the moisture when it's needed. But still the land will be dry.
"The guys are at the mercy of mother nature year in and year out so it's hard to predict what's going to happen, but with the indications that we're going to see we could see a pretty good corn crop this year," said Tim Stock Executive Vice President of the Macon County Farm Bureau.
Stock estimated Thursday's snowfall may have been equivalent to about 1/2 inch to 3/4 inch of rain.
"We are definitely still low on moisture, um, you know pertaining to the past year and this year. With very few snowfalls, we've had what two, three maybe this year small ones, we can always use more moisture before spring planting starts," Stock said.
According to the US Drought Monitor today, most of the Plains States are in extreme drought.