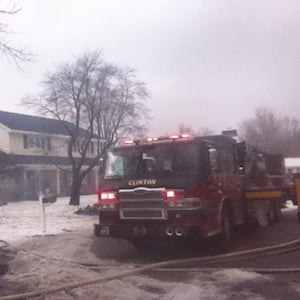 CLINTON - A family of five is being assisted by the American Red Cross after their home was destroyed by a fire.
Fire officials told WAND News the call started out as a routine house fire but things quickly took a turn for the worse and they were forced to evacuate.
"We backed out at the time because we had some small explosions go off," said Shawn Milton, Clinton Fire Chief.
Firefighters did their best to minimize the damage and fought to keep the fire from spreading outside.
The home is considered a total loss. All family members and their two pets made it out safely.
The cause of the fire remains under investigation.