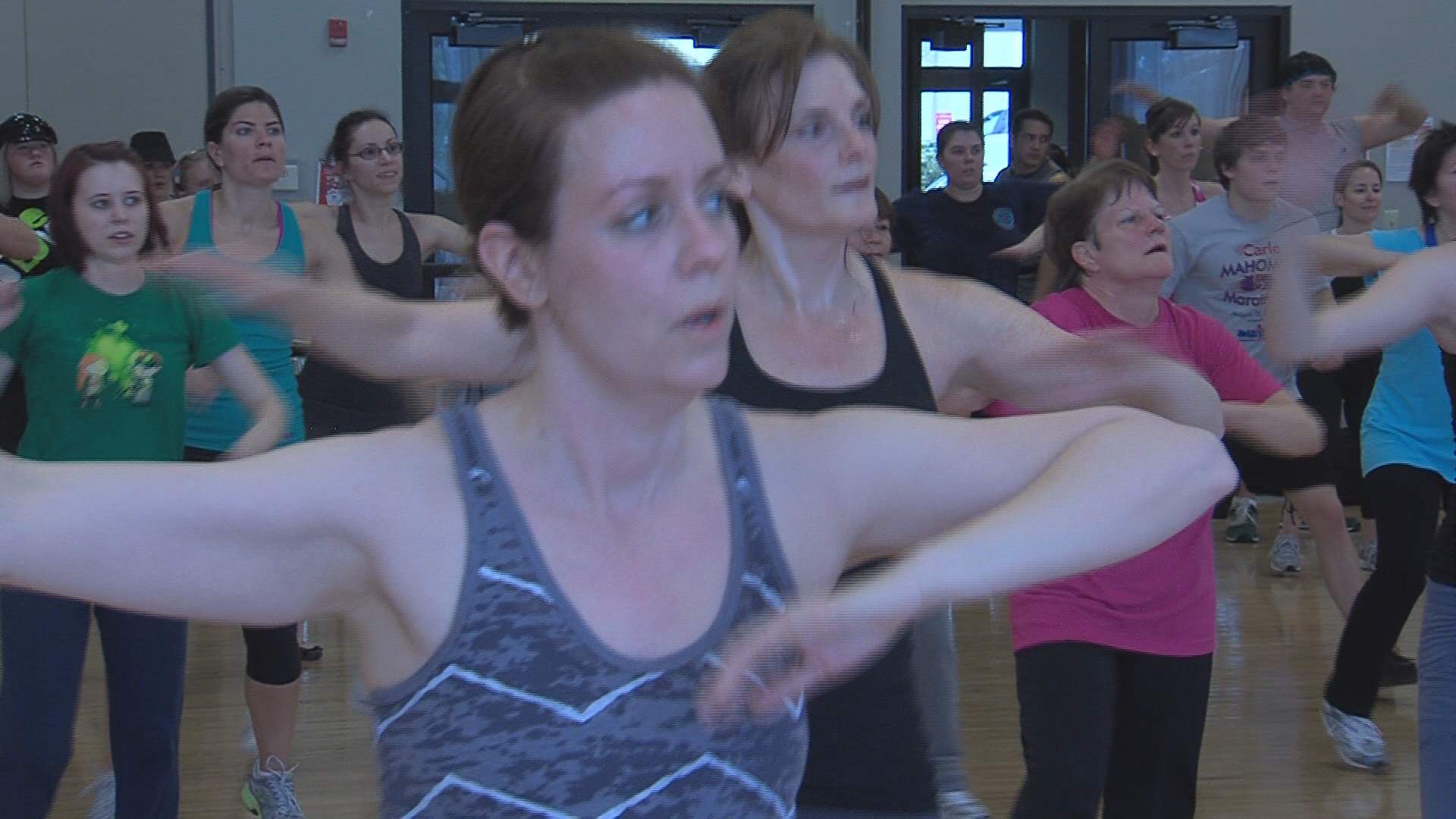 CHAMPAIGN - Nearly 125 danced away for ALS research in a nation-wide event on Saturday.
At the Refinery Health Club, W. John Street, people made donations to Zumba dance for the Together We Dance...to Cure ALS fundraiser.
Coordinators say they expect to raise between $1,500-$2,000. All proceeds go to MDA Augie's Quest, a nonprofit research society for ALS, also known as Lou Gehrig's disease.
Donations for the society can be made to Refinery up until Monday, March 4.