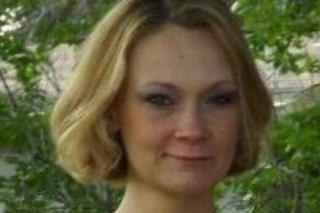 HOOPESTON- Vermilion County Coroner Peggy Johnson has confirmed that the body found outside of Hoopeston on Sunday, Feb. 24 is that of 33-year-old Amanda Walters-Pentecost.
The body was found by a hunter in woods off of Route 9, less than a mile from Hoopeston. Preliminary autopsy results reveal she died of cold exposure.
Walters-Pentecost had been missing since January 31st. Police say she was last seen on a surveillance video near her apartment in Hoopeston. She reportedly dropped her purse on the ground and walked off.
Capt. Rod Kaag of the Vermilion County Sheriff's Department said there is no evidence that Walters-Pentecost was hurt or assaulted.
Still, family say they need more answers. Walters-Pentecost's stepmother Susan Roberts says she believes there is another party involved in the mother-of-two's death. She says in the past weeks they had searched the area where her body was found, yet turned up nothing.
Kaag says he believes Walters-Pentecost's body had been there for a "considerable" amount of time. He could not confirm how long it is believed Pentecost may have been dead.
Kaag says the investigation is ongoing.