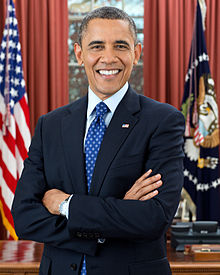 Decatur - President Obama grants pardons to 17 people including two from Decatur.
Jon Kozeliski & Karen Ragee were charged with conspiracy to traffic counterfeit goods. They were each sentenced to one year of probation with six months of home confinement.
Kozeliski was fined $10,000 while Ragee was fined $2,500.
The President has only pardoned 39 individuals since taking office. The lowest number since the administration of President James Garfield.