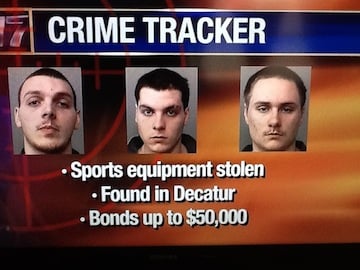 DECATUR - Missing no more. Police say four people have been arrested for allegedly breaking into Meridian High School and stealing sports equipment. The equipment is now back in the hands of some Meridian High School students, according to police.

Scott Kautz, 22, Devin Taapken, 19, Sean Fouts, 18, and another teen were arrested and charged in connection with the crime.
Police say the equipment was found in Decatur after a search was executed.
The bond for each suspect ranges from $20,000 - $50,000.