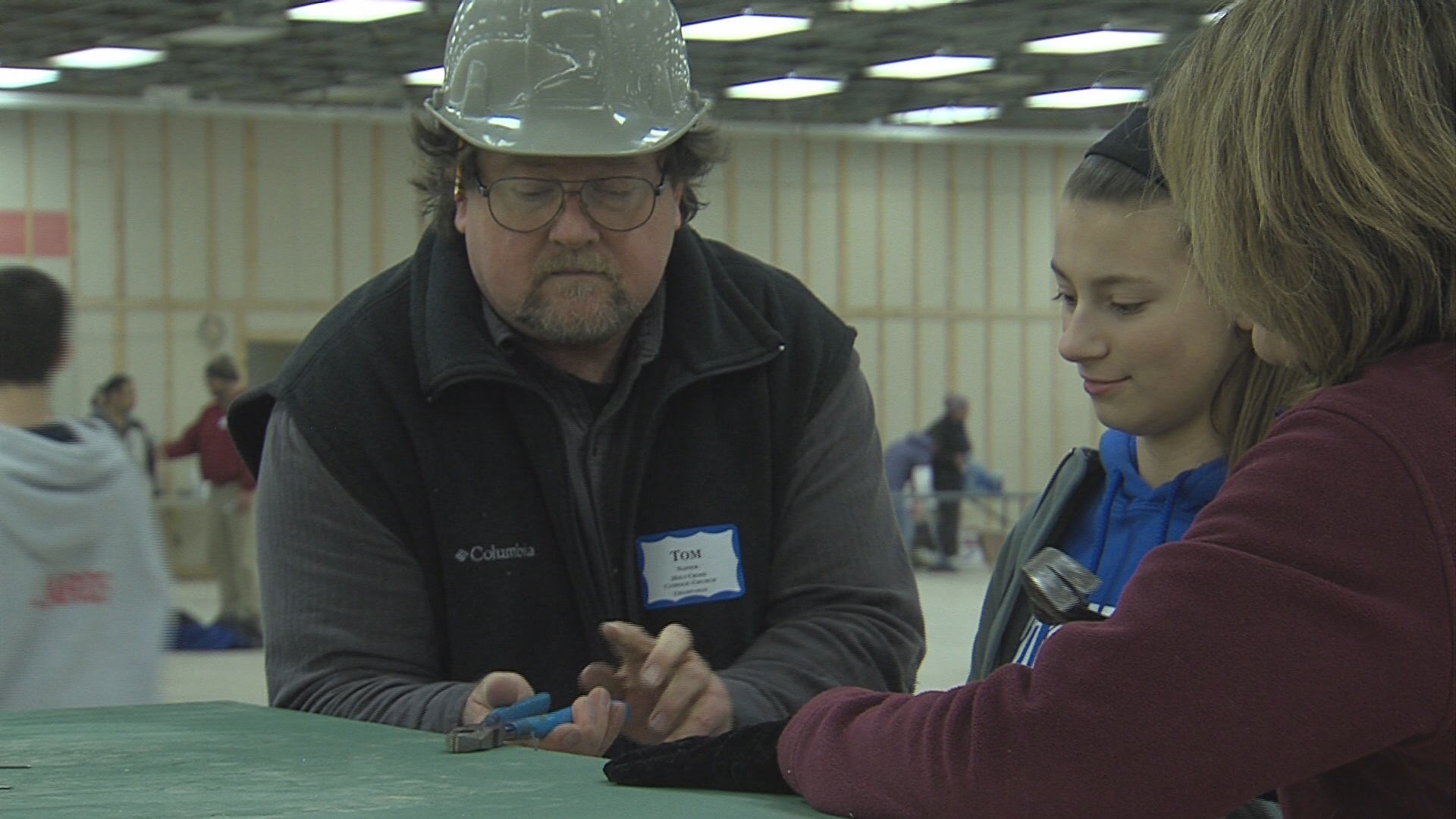 CHAMPAIGN- Over 700 local volunteers worked to build and distribute cabinets to needy children on Saturday.
The Empty Tomb Mega Work-A-Thon kicked off at 7 a.m. and united people from over 70 local churches.
With hammers and nails in hand, people created cabinets for underpriviledged children to store clothing, books, and more.
Children were selected through case workers, churches and the Empty Tomb Christian service organization.