Quinn Blasts Lawmakers
Posted: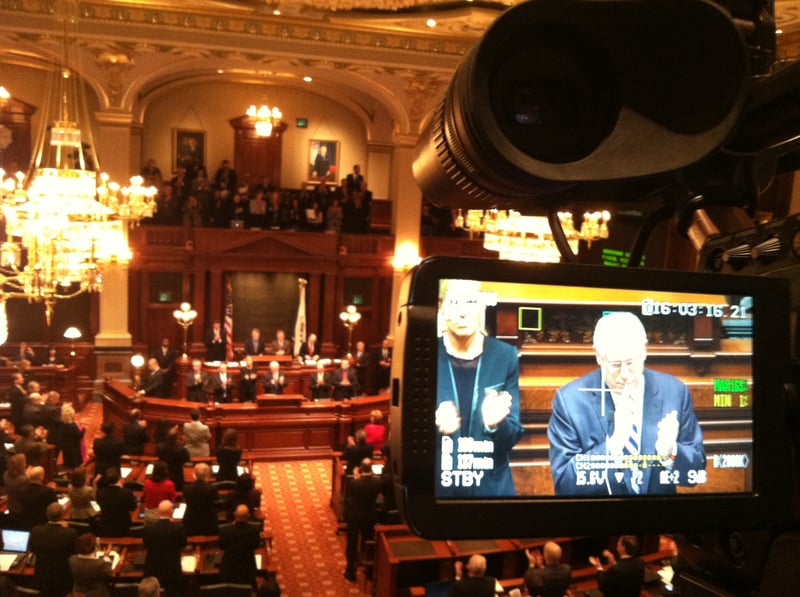 Springfield - Senate President John Cullerton says lawmakers know they need to act on pension reform, but doing so is "hard" and complicated.
Gov. Pat Quinn blasted lawmakers in his budget address Wednesday for failing to fix Illinois' $97 billion pension crisis. The governor says skyrocketing pension costs led to painful cuts in areas such as education.
"I stand ready to sign comprehensive pension reform immediately," Governor Quinn said. "But I cannot sign what I do not have on my desk. The people of Illinois need your immediate action."
Lawmakers quickly fired back.
"Where is the Governor? He's never here in Springfield," Rep. Bill Mitchell (R - Forsyth) told WAND News. "He's always in Chicago. If the Governor would spend some time down here... let's sit in the room and get something done," Mitchell said.

Meantime, Cullerton says he hopes to call his pension bill for a committee hearing next week.
The bill would include a plan proposed by House Republican Leader Rep. Tom Cross and Democratic Rep. Elaine Nekritz. It calls for cuts to benefits and creating a 401K-style retirement plan for some public employees.
Cullerton says the issue is complicated by a constitutional amendment that says the state cannot reduce benefits for public employees.