I-Gambling. Illinois' Big Bet
Posted: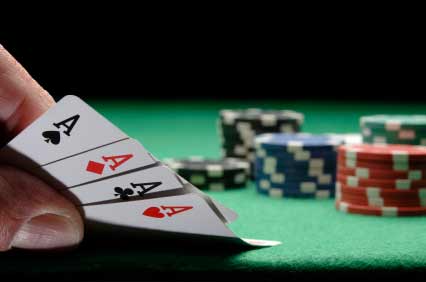 Decatur - Illinois may wager on gamblers to help generate revenue without raising taxes.
The Illinois Senate is considering its third gambling expansion bill in three years. The newest legislation contains a provision for I-gambling, which is on-line gaming.
Illinois residents would be able to use a credit card and computer to bet on video poker and other games. Sports betting would be prohibited. I-gaming alone could generate up to $150 million dollars a year for the financially strapped state with revenue going into the troubled pension system.
The bill, SB 1739, would also add five new casinos in the state including one in Danville. Thousands of slot machines would be installed at O'Hare and Midway airports in Chicago. "Racinos" could also be set up at horse tracks. The overall revenue in the entire package is expected to generate between $400 million and $1 billion annually. Revenue from casinos, tracks and slots would be targeted for education.
The state recently allowed taverns to add video gaming systems. Opponents to the expansion fear existing casinos will be hurt by the added competition. The executive director of the Illinois Casino Gaming Association, Tom Swoik, said that since 2007, casino revenue statewide has dropped 38 percent.
State Representative Bill Mitchell, (R) Forsyth, is skeptical of the gaming expansion. "You only have so many dollars that can go to discretionary expenses," Mitchell told WAND News. "Going out to restaurants, movies and, or, gambling. On line gambling seems like a no go for me."
State Representative Brad Halbrook, (R) Charleston, also has reservations about expanded gaming. "I'm just opposed to any gambling expansion," he stated. "I'm just morally opposed to that. I wouldn't vote for any gambling expansion."
The 550-page bill cleared the Senate Executive Committee on a 10-4 vote.
Nevada, Delaware and New Jersey have approved I-gambling legislation. An I-gambling bill is expected to be introduced in the Pennsylvania legislature next week.