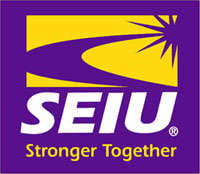 CHAMPAIGN, Ill. (AP) -- Almost 800 food and building-service workers at the University of Illinois will walk off the job for three days beginning Monday.
Service Employees International Union Local 73 spokesman Adam Rosen said Sunday that a majority of workers from both bargaining units rejected the university's contract offer. He would not disclose the vote total.
University spokeswoman Robin Kaler says the university is "disappointed" but made what it considers a fair offer. She says managers will step in to serve food and do essential cleaning.
Negotiations began in June, and a federal mediator is now involved. Outstanding issues include wages, provisions regarding retaliation against employees and the privatization of some work.
Rosen says the strike "is the way to show the university how important the workers are to the university's daily life."