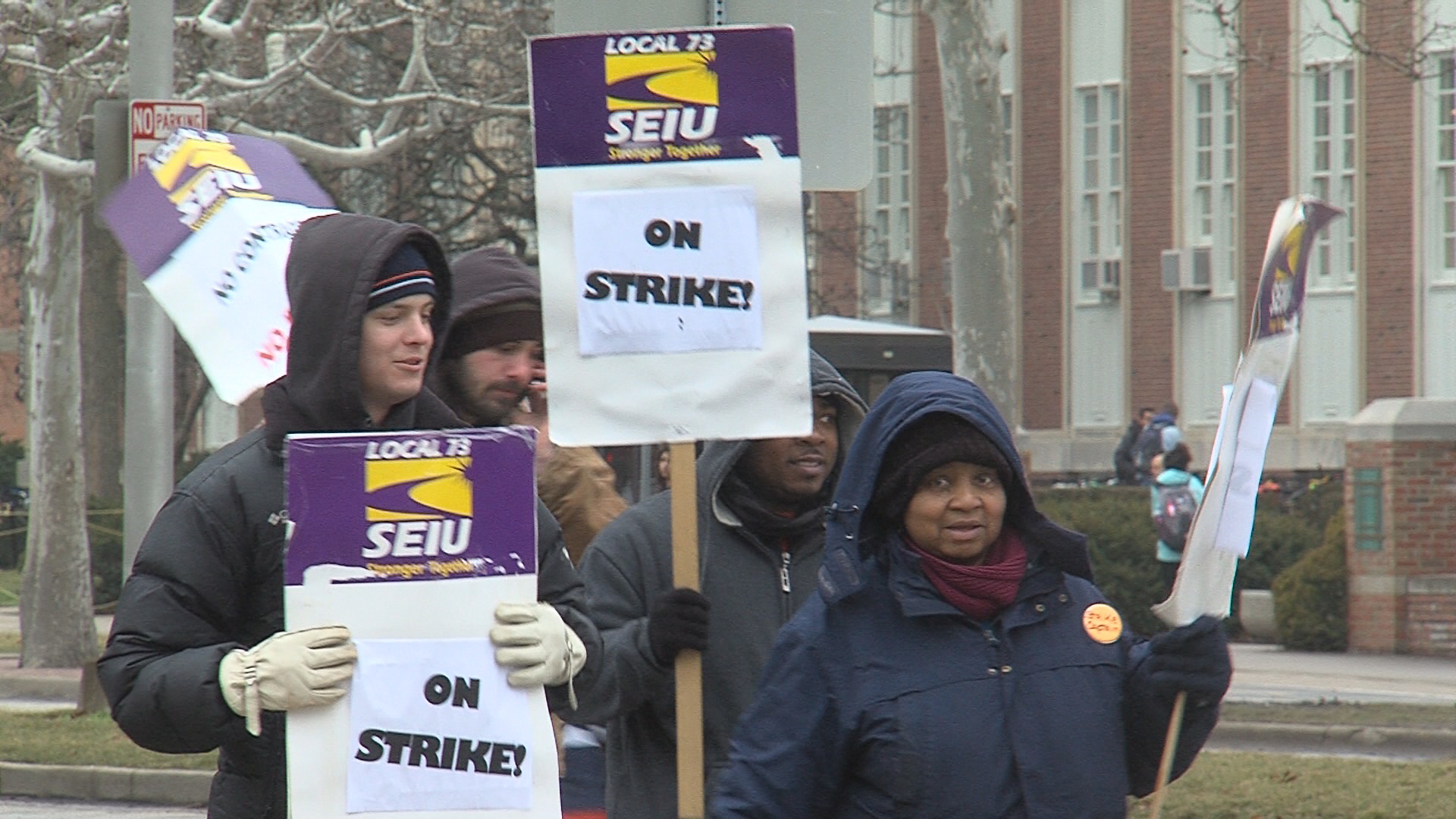 URBANA- Nearly 800 food and building-service workers at the University of Illinois are now on strike.
For three days, members of Service Employees International Union Local 73 will picket in-shifts, 24 hours a day, at various campus locations.
The union rejected the University's contract offer on Sunday. Union Vice President Dale Hillier says the workers deserve better pay and more respect.
University spokeperson Robin Kaler says the offer proposed was "fair" and that employees are provided "competitive packages" at the U of I.
Both parties wish to continue bargaining when the strike ends.