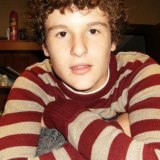 DECATUR- James "Nate" Johnson, 20 was well-known and some people said he was liked in the Old Kings Orchard neighborhood. Now he is Decatur first murder victim this year.
Police found Johnson's body in an apartment in this building at 1114 North College Street. After getting a call for shots fired at around eleven pm Sunday.
He died of a single gunshot wound to the chest.
Police executed a search warrant and obtained arrest warrants for James Chatman and Anthony Chatman who both have lengthy criminal histories. The pair taking part in more than a hundred court cases and each of them serving multiple jail sentences for drug-related and violent crimes.
James was arrested this morning by U.S. marshals. Anthony was arrested Monday evening.
People who knew Johnson are saddened by his loss.
"He was a happy kid to me, said neighbor Canzetta Jackson. "Every time I saw him, he was joking, laughing, speaking, very mannerable."
Many of you reaching out on WAND's facebook fan page offering prayers and condolences.