School Board Approves $7.4 Million in Cuts, Phoenix 2 to Stay Open
Posted: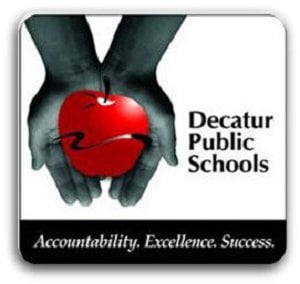 DECATUR- The Decatur school board has voted to make more than 7-point-4-million dollars in cuts.
All the board members ay these are difficult decisions. And were forced into the position by the state's inability to pay its bills a loss in general revenue and even the sequestration.
But the unanimous vote to trim the budget by 7 million 436 thousand dollars they say is out of necessity.
Keeping the classroom sacred. Each board member echoing that as their priority.
They detailed the budget cuts tweaked from previous meetings.
But the final vote means nearly 80 jobs gone through reductions and attrition.
Thirty-six of those positions are teachers. The rest support staff such as janitors, clerical workers and librarians.
Also, the board has voted to continue funding Phoenix Two the program for pregnant teens and moms-to-be at the minimum level to continue operations.
I asked superintendent Gloria Davis how cutting teaching positions will impact the students.
"All the core subjects will remain, we'll have some reduction in electives," Davis says. "Simply because of the day and the schedule of the day, so that's probably the biggest change that you'll see."
She says they'll be changing from block scheduling to 7 periods each day which means fewer teachers are needed.
There is also a possibility that some of those teachers and other staff will be hired back on after people retire at the end of the school year.
But this problem of revenue they only expect will continue.
Previously, we had reported that 24 teaching positions would be cut. Twenty-four will be cut from the secondary level. The rest of those positions will be itinerant teachers or teachers at Phoenix II.