Illinois House Passes Pension Reform
Posted: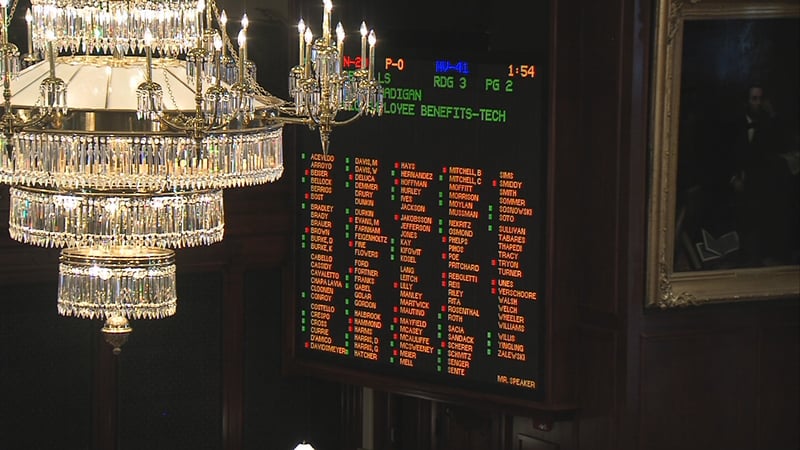 SPRINGFIELD- The Illinois House on Thursday approved a stripped-down pension plan that could delay and reduce cost-of-living increases for retirees and future retirees. The proposal says that no cost-of-living increases can be taken until retirees reach 67 or five years after retirement and applies COLAs only to the first $25,000 of an annual pension.
There was plenty of drama while House members grappled over the bill.

"We are in a crisis ladies and gentleman," said Freeport Representative Jim Sacia.
The Senate passed pension reform legislation Wednesday. The Illinois House followed suit Thursday.
The decision was not easy to make for some.
"I don't like this bill, but I don't see how I can't vote for this bill," Woodstock Representative Jack Franks said on the House floor.
At issue for many is the change to the cost of living adjustment for teachers.
Under the plan, Chicago Public Schools aren't affected, while every other district would be.
Franks added,"we talk about the cuts to everything else, and we talk about education cuts where the governor said he wants to cut $400 million dollars by delaying those additional costs."
That's not sitting well with lawmakers from central Illinois.
"If you live in Macon or Champaign County and you have your COLA, cost of living adjustment, reduced but the teacher in Chicago does not, that's not going to fly with any downstate legislators I don't think," Forsyth Representative Bill Mitchell told WAND News.
Mitchell said this bill could see changes to include Chicago Schools Before it heads to the Illinois Senate.