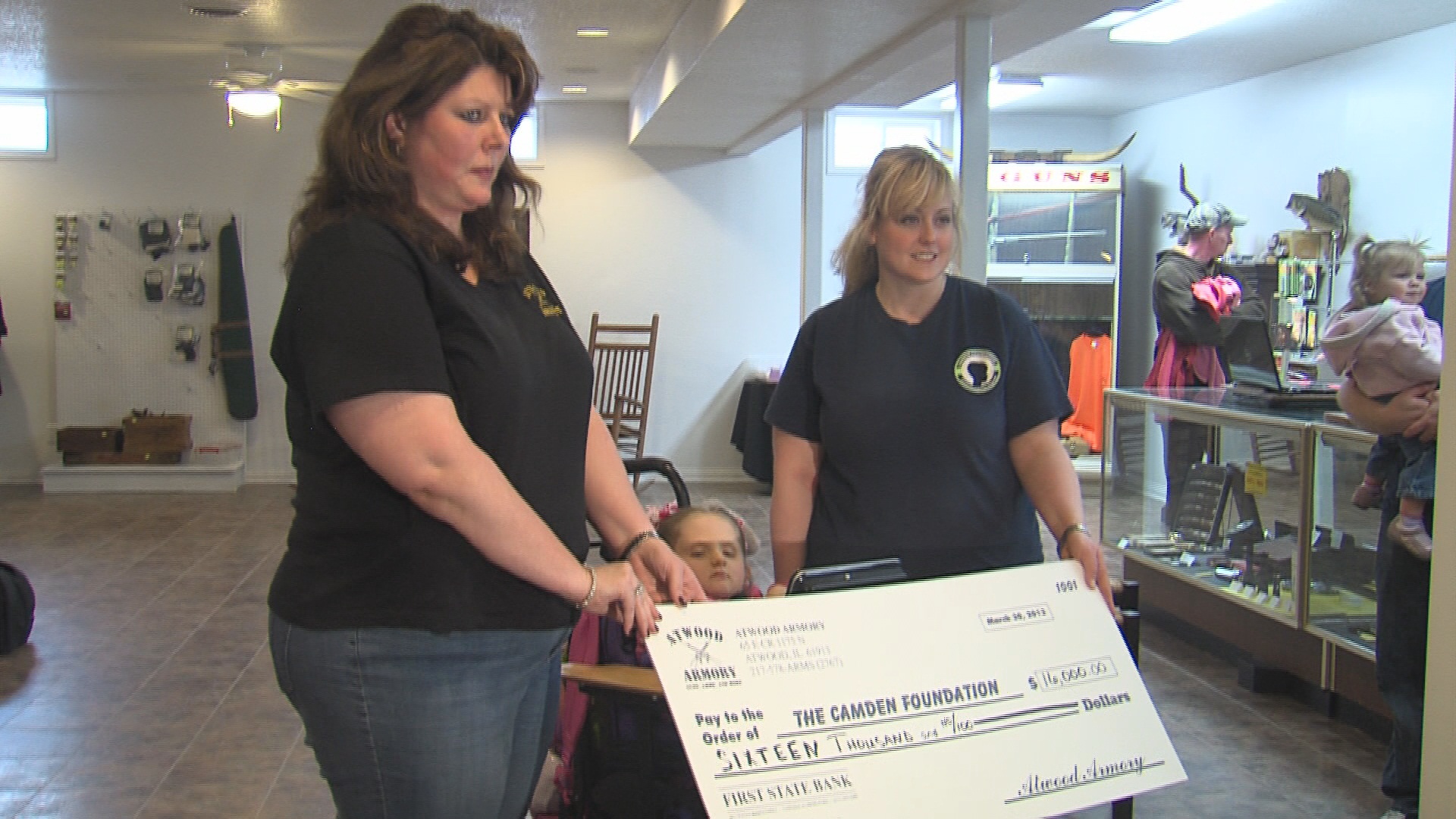 ATWOOD- Following their first quarter gun raffle fundraiser, the Atwood Armory handed a check for $16,000 to the Camden Foundation, a local organization currently serving thirteen children with cancer.
Co-Owner Charidy Butcher says they had originally set a goal for $5,000 and we pleased to have nearly tripled the amount.
Butcher says gun raffle tickets were purchased from all over, perhaps due to the national attention the armory's raffles have received in recent weeks.
The gun raffled off was a Rock River AT15. The raffle winner was a man from Texas.
The next raffle is for the town's youth baseball team. Tickets may be purchased until June 28.