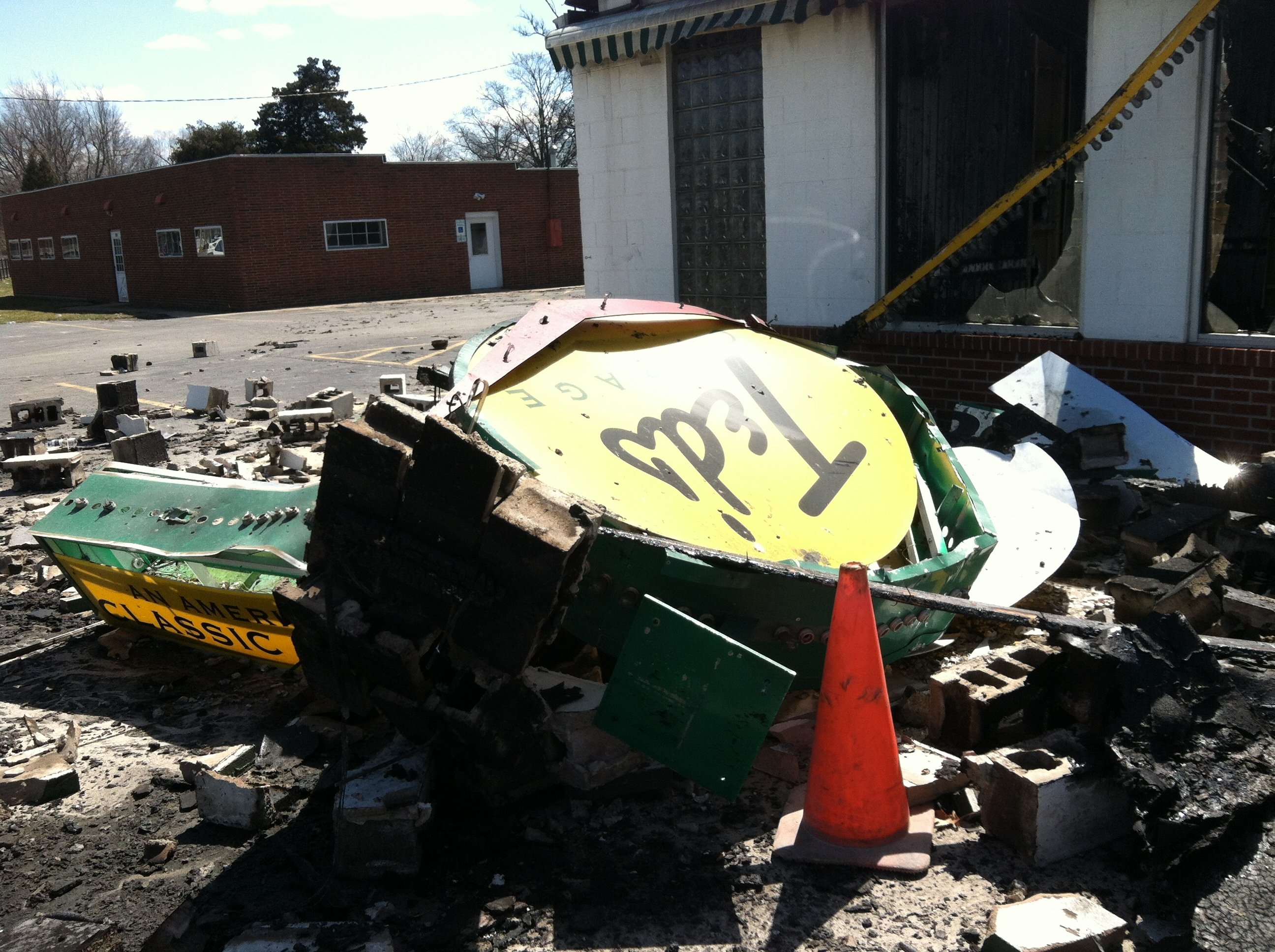 Clinton - Investigators poured over the remains of a popular restaurant Monday after it was destroyed in an Easter Sunday fire.
Ted's Garage caught fire after wind blew flames over from a burning parts storage shed at neighboring Baum Cheverolet-BUick. A third building on the Baum property was also destroyed.
Ted's garage is a retro 1950's themed restaurant that contained vintage gas pumps and antique cars.
The cause of the fire has not been determined and a damage estimate has not been established.
"Ted's is iconic," said restaurant owner Scott Baum. "It's been a joy for me to own." Baum says he has not decided whether he will rebuild.
Seven fire departments assisted Clinton firefighters. None were injured during the seven hours it took to extinguish the fire.
The Baum dealership was not damaged and remains open for business.
Ted's Garage was located at 808 West Van Buren.