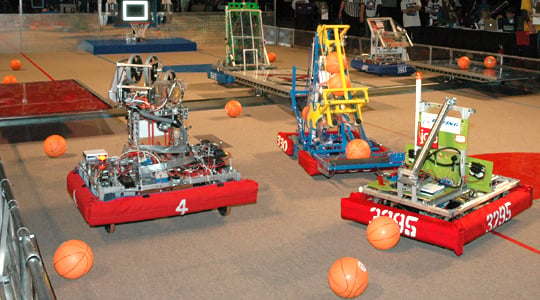 Decatur - It's the Super Bowl of the mind.
Student athletes have football and basketball. Academic athletes have robotics competition.
Students at the Heartland Tech Academy, which is based on the campus of Richland Community College in Decatur, are competing in regional competition this weekend with their own robot. The robot was built from scratch by students in just 6 weeks.
"You don't learn in front of a book," Heartland mentor Daniel Boomer told WAND News. "You have to put your hands on it. You have to actually put the bolts in the holes."
The Heartland robot will be able to take part in competition from climbing a pyramid to shooting a Frisbee.
"The robot is actually programmed from a laptop," said Heartland's Tasha Ziemer. We have a gyro station with the two controllers so it looks really high tech. It's very cool looking."
If Heartland qualifies in this weeks regional competition they will go to the championship in St. Louis later this month.