State Representative Pushes for Legalized Medical Marijuana
Posted: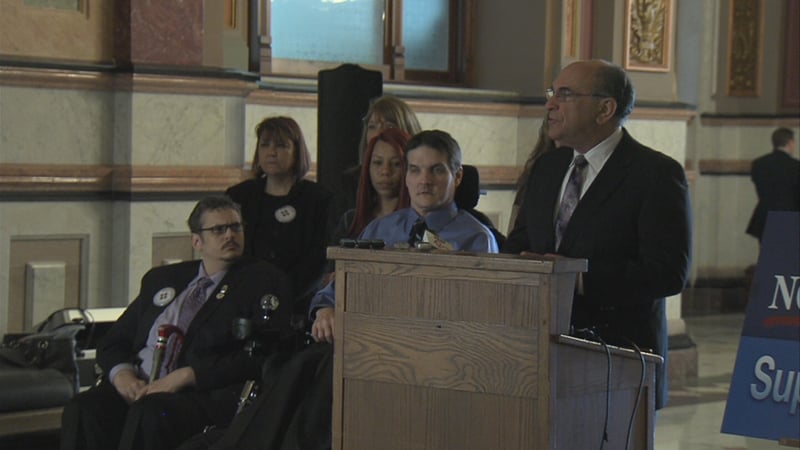 Springfield - For four years now, State Representative Lou Lang has made it his mission to get medical marijuana passed in the state of Illinois, but with no success.
On Tuesday, he again asked lawmakers to pass medical marijuana for the ones who need it most, the patients.
"Nineteen other states permit the use of medical marijuana, some of these states have it done it real well," Lang said to the media inside the Capitol Rotunda.
Skokie State Representative Lou Lang wants Illinois to become number twenty, and he said they will do it the right way.
"This is an opportunity without any cost to the taxpayers at all to allow people who need a product to get it," added Lang.
Patients like Jessica Bauer, Jim Champion, Phil Bachmann, and Kali McCauley joined Lang for the announcement Tuesday morning.
Each patient with a reason they'd like to see medical marijuana passed in the state of Illinois.
"When I'm on chemo I'm so tired I can't play with my five year old daughter," said Bauer, who has pancreatic cancer.
"I've become a prisoner in my own body," added Champion, who has lived with MS for over 20 years.
"How much more do we have to be addicted? How much more are we going to have to wait till we can get the relief that we need," questioned Phil Bachmann, who also lives with MS.
Crohn's patient Kali McCauley added,"I'm running out of medications to take. If this last one stops working, I literally have nothing left to try."
Representative Lang told reporters that House Bill 1 could see a vote as early as Thursday, but more likely it will be sometime next week before it sees the house floor.