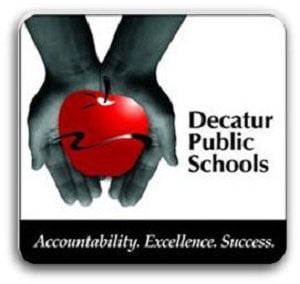 DECATUR- The race for the district 61 school board has been one of the hottest in Decatur. Nine people, at one point ten, vying for just four seats. And now there's been lots of turnover.
Here are the final results:
BARRY A. BUTTZ 5268 19.5%
ALIDA GRAHAM 4697 17.4%
FRED W. SPANNAUS 3340 12.3%
TJ JACKSON JR. 3271 12.1%
There's been a lot leading up to this race, like a series of community forums letting the public get a chance to hear from each of the candidates.
The majority of those candidates agreeing on major priorities like fixing the district's budget. Nearly 8 million had to be cut this year and more cuts are expected next year with uncertain state funding.
And then there's the issue of how to improve academic achievement with some of those cuts coming to the classroom.
Additionally nearly all of the candidates voicing concerns about discipline issues and how to improve the culture and climate within the schools and cut down on truancy and improve attendance.
The biggest upset perhaps, Dan Winter, current board president 8 year board member and former decatur public school teacher has been unseated. The majority of the school board made up with new members.