Quinn Meets With Developmentally Disabled Wednesday
Posted: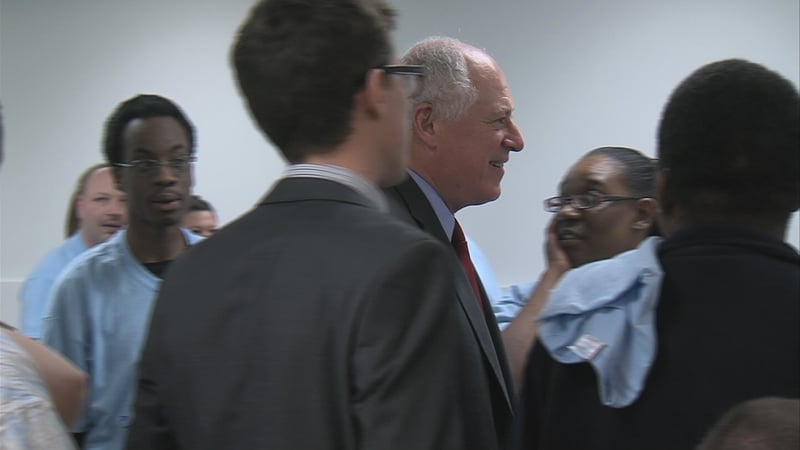 Springfield - Wednesday morning, Governor Pat Quinn, along with over 300 supporters met here inside the Stratton Building.
Quinn said closing developmental centers wasn't an easy decision for anyone, but it was the right one for the residents. His supporters agreed.
Governor Quinn spoke before a filled room, saying former residents of developmental are now happier with their current living arrangements.
"We believe in being able to eat breakfast at the time you want, eat lunch at the time you want, dinner at the time you want. And we've been able to do it in a couple of places already, in Jacksonville. We're working right now down in Centralia at Murray, and we're going to do this in a person-centered way," said Quinn.
Her sister lived in state centers for 63 years, and is now in a community home.
"Since she's lived in her own home, with her own room, and she has her own things where she wants them and puts something down and comes back and it's still there, I think she seems to be much calmer and happier. I actually see her laugh and smile sometimes, which is very cool," Hamann told WAND News.
When asked when residents of Centralia's Murray Developmental Center would begin to be moved, Quinn said sometime this week, and that the families of residents are looking forward to it.