Security Tightened; Local Marathon Participants React
Posted: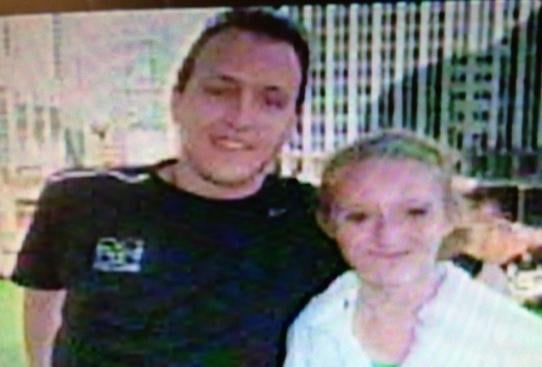 Boston, MA - Extra security's in place at Amtrak stations in Illinois and elsewhere today after yesterday's bombings in Boston. Three people were killed and more than 170 injured in the twin blasts.

"Obviously our first thoughts this morning are with the victims, their families, and the city of Boston," President Barack Obama said during a morning news conference. "We know that two explosions gravely wounded dozens of Americans, and took the lives of others, including a 8-year-old boy. This was a heinous and cowardly act. And given what we now know about what took place, the FBI is investigating it as an act of terrorism."

Meantime, Boston Marathon runners and spectators from around Illinois are telling their stories about the explosions at the finish line.
Jordan Trump of Decatur ran in the marathon. He spoke to WAND News via Skype.
"Everybody's just kind of in shock," Trump said from his hotel in Boston "I can't imagine what those families are going through right now."
Trump was one of more than 900 people from Illinois who ran in the marathon.
Authorities are vowing to bring those responsible to justice. They are asking Boston Marathon spectators to send images that may provide clues on the bombing.

Boston will overcome," Mayor Thomas Menino promised.
Officials at the Illinois Marathon in Champaign and Urbana say they will meet to talk about security ahead of their April 27 event after explosions at the Boston Marathon.

Jan Seeley is the race director at the Illinois Marathon. She said Monday that some runners and their relatives are already calling with concerns. She said one woman was angry with her Monday for not immediately calling off the race. Race officials plan to meet on Wednesday.

Seeley says it is unlikely the Illinois Marathon will be called off. But race emergency services coordinator Scott Friedlein says security measures such as bomb-sniffing dogs will be discussed.

The event draws as many as 20,000 runners to a series of races at different lengths. That includes about 3,000 registered for the marathon itself.
In other developments, Homeland Security Secretary Janet Napolitano says there is no evidence that the bombings at the Boston Marathon are part of a wider plot.

Napolitano says DHS will maintain what she called "enhanced security measures at transportation hubs" as a precaution.

Two people briefed on the investigation tell The Associated Press that a pair of bombs packed into pressure cookers and concealed in duffel bags blew up within seconds of each other.

They spoke on condition of anonymity because they were not allowed to discuss the details publicly.