Flood Recovery Underway In Villa Grove & Central Illinois
Posted: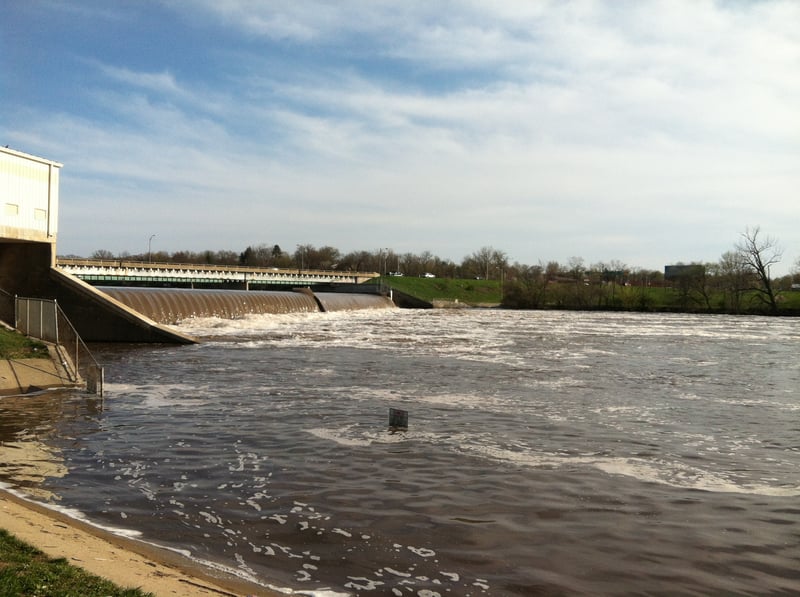 Decatur - Decatur is seeing a rapid flow of water over its dam after months of drought conditions. Villa Grove in Douglas County has residents trying to recover after their homes flooded with water. And, hundreds of state workers are helping as Illinois recovers from flooding.
Gov. Pat Quinn's office on Monday detailed work that eight state agencies are doing after last week's flooding. Among the efforts the governor says more than 240 Illinois Department of Transportation workers are delivering sandbags and other necessities.
The Illinois Department of Corrections has inmates helping with sandbagging. Authorities say more than 660 inmates have filled more than 80,000 sandbags since Friday.
The Illinois National Guard has sent a Blackhawk helicopter to survey flood control systems on the Des Plaines and Little Calumet rivers. And Department of Natural Resources workers have helped with evacuations, river rescues and missing person searches.
In Villa Grove people are trying to piece their lives back together after flooding. "We jumped out of bed. It was about 2:30 in the morning," Darren Wright told WAND News. "We had 19 inches of water in the basement." The water peaked at more than 20 inches in Wright's home.
Wright and his girlfriend have two teenagers. They are seeking assistance in replacing the contents of the home since homeowners insurance will not cover the loss. If you would like to help you can call Darren Wright at (217) 722-0160.