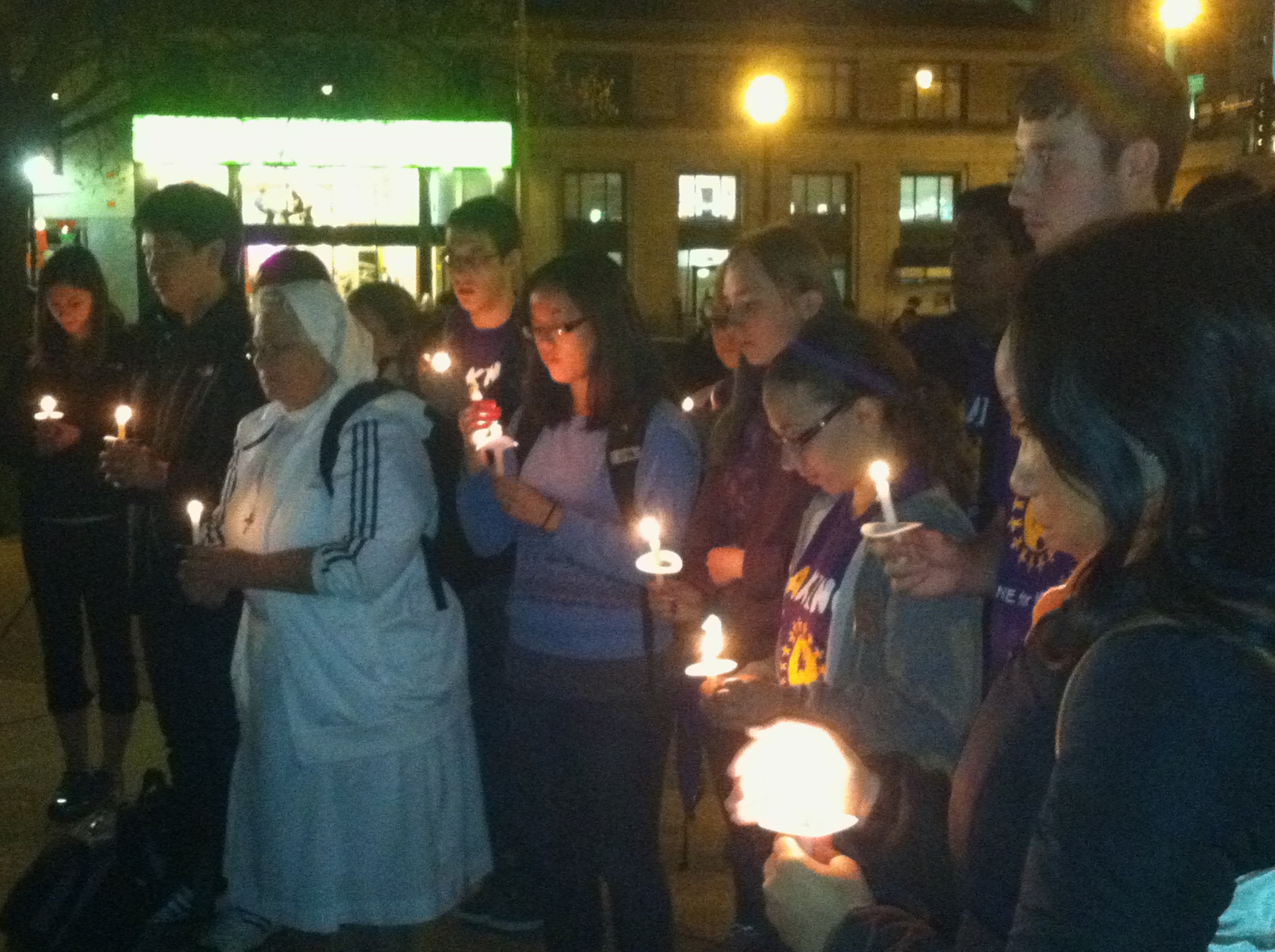 CHAMPAIGN - A candlelight vigil and service project were held at the U of I on Monday, in honor of the Boston Marathon bombing victims.
Student organizations, including Illini Fighting Hunger, first teamed up to package over 6,000 meals for locals in-need. Community members also joined for the project, which took place at the Wesley United Methodist Church on W. Green St. in Urbana.
Director Greg Damhorst says the project was meant to unite others for service, following last week's attack.
After the service project, students walked to the Alma Mater statue location for a candlelight vigil.