Community Remembers Slain Family
Posted: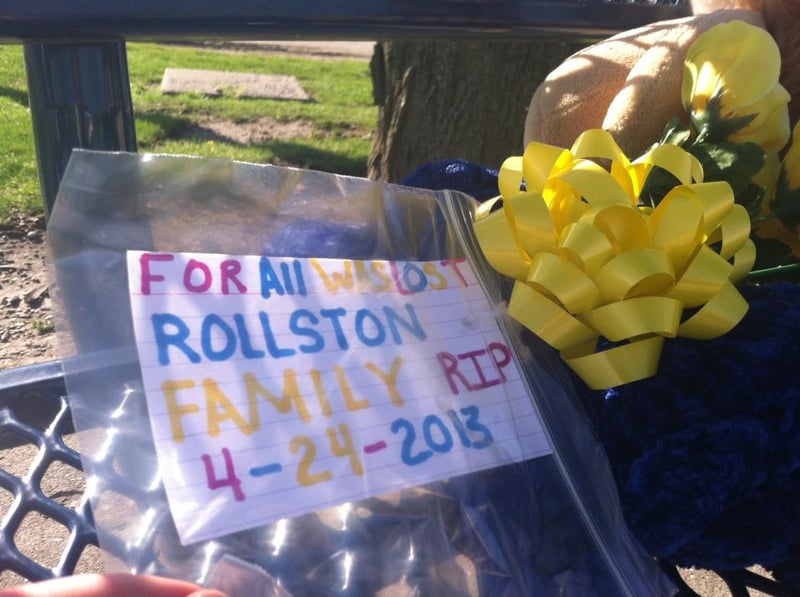 MANCHESTER- The park in Manchester is usually a place of fun. But there's a somber corner now. On a bench sits a memorial to a family gunned down.
"Really, really sad. I really feel bad that Kassidy had to lose her family," says 6-year-old Riley Wahl, a classmate of Kassidy Ralston. "When Kassidy gets better, I'm going to have her to the park and show her all of this."
She points to the memorial on the park bench, which she put together. Most of her own stuffed animals and words of shared sorrow for 29 year old James Ralston, his pregnant girlfriend Brittney Luark, Luark's grandmother Jo Ann Sinclair, and the couple's five-year-old-son Nolan and one-year-old-son Brantley, all dead.
"They was wonderful people, sweet people, like any other family," says neighbor Julie Hardwick.
Kassidy is the lone survivor of the shooting. She was shot but is recovering after surgery at St. John's in Springfield.
Police say Rick O. Smith was behind the killings. On Thursday, Illinois State Police spokeswoman Monique Bond said authorities are running down reports that Smith was involved in a custody dispute with a member of the family that was found shot to death.
Authorities say there was a dispute between the man suspected of killing a south-central Illinois family and at least one of the victims, but they don't know what it was about.
Smith is suspected of forcing his way into the home in Manchester, and shooting the family with a shotgun. He later died after a shootout with police."
"There's no way we can understand what has happened or why it has happened," says Manchester Baptist Church Pastor Larry Balthis. Balthis says Kassidy and Nolan attended the church. And he says the community is still struggling, because the family of the shooter are also members of the congregation.
For now, the community mourns and prays for Kassidy's recovery.
"They were really special here in Manchester. Really, really special," says Wahl.
But long after the crime scene tape comes down , people will still have questions about the largest tragedy in the community's history.
There will be a candlelight vigil to remember the victims on Sunday, at the park in Manchester at 7 pm.