Oak Ridge To Restore Original Gate
Posted: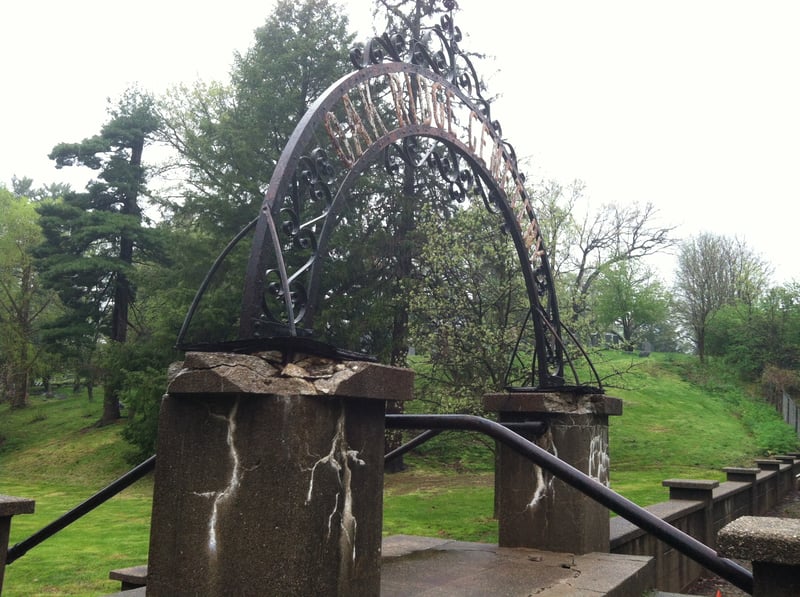 Springfield - The 150th Anniversary Commemoration of the Lincoln funeral train arrival comes up in 2015. The Oak Ridge Cemetery Foundation is hoping to make the commemoration as authentic as possible.
The cemetery is hoping to raise $300,000 for the restoration of its original gate where President Lincoln's body entered the cemetery in May 1865. The gate is in disrepair and needs a lot of work to bring it back to its original condition.
"Springfield will see the largest event it has likely ever seen except for the original funeral of Abraham Lincoln," said Katie Spindell of the Lincoln Funeral Coalition. "The most significant thing we can do for this event is to be historically accurate. And to a major degree we are. Except for one small little thing. And that would be the original gate."
The cemetery foundation says this is its most important project at this time. The restoration will provide a replica of the original overhead arch and gates, the current steps will be removed and the entrance widened by removing some of the concrete wall. The existing wall will be repaired and serve as a base to an iron fence. A wide path will be poured to the roadway with reinforced turf, plantings and informational signs.
Only Arlington National Cemetery attracts more visitors each year than Oak Ridge.