Bike to school day
Posted: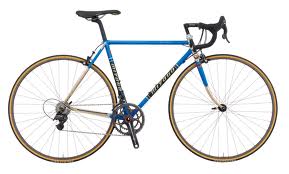 DECATUR - Safe Kids Macon County today joined the Macon County Health Department and South Shores School to celebrate Bike to School Day in Decatur. The event brought together children, parents and educators to raise awareness about bike safety.

In partnership with Easton-Bell Sports, Bike to School Day will be celebrated in hundreds of communities across the United States as part of National Bike Month. All events will focus on promoting biking to school as a safe and fun method of transportation, while highlighting important bike safety information, like wearing a helmet.

"Helmets can reduce the risk of severe brain injuries by 88 percent," said Michelle Boatman Safe Kids Macon County. "However, many children simply do not wear them. We have a simple saying, 'Use your head. Wear a helmet.'"

More children ages 5 to 14 are seen in emergency rooms for injuries related to biking than any other sport. Each year, 112 children ages 19 and under die from bicycle-related injuries and more than 289,000 nonfatal bicycle injuries occur. Bike to School Day is an important opportunity for students to learn how to remain injury-free as they bike to and from school.
"We teach kids the dos and don'ts of the road," says Michelle Boatman. "Bike to School Day brings together children and community members to learn how to have fun while riding safely to school."

Safe Kids Macon County reminds families to follow these tips when biking:

1) Find the Right Helmet Fit
- A helmet should sit on top of the head in a level position, and should not rock forward, backward or side to side. The helmet straps must always be buckled, but not too tightly. Safe Kids recommends kids take the Helmet Fit Test
- EYES check: Position the helmet on your head. Look up and you should see the bottom rim of the helmet. The rim should be one to two finger-widths above the eyebrows.
- EARS check: Make sure the straps of the helmet form a "V" under your ears when buckled. The strap should be snug but comfortable.
- MOUTH check: Open your mouth as wide as you can. Do you feel the helmet hug your head? If not, tighten those straps and make sure the buckle is flat against your skin.

2) Pick out the Right Bike
- Ensure proper bike fit by bringing your child along when shopping for a bike. Select one that is the right size for your child, not one he or she will grow into. When children are sitting on the seat of the bicycle, their feet should be able to touch the ground.
- Model and Teach Good Behavior
- Tell kids to ride on the right side of the road, with traffic, not against it. Stay as far to the right as possible. Use appropriate hand signals and respect traffic signals, stopping at all stop signs and stoplights.

- Teach your kids to make eye contact with drivers. Bikers should make sure drivers are paying attention and are going to stop before they cross the street.

3) Be Bright, Use Lights

- When riding at dusk, dawn or in the evening, be bright and use lights - and make sure your bike has reflectors as well. It's also smart to wear clothes and accessories that have retro-reflective materials to improve biker visibility to motorists.

For more information, visit www.safekids.org